This is most popular series of this automobile company; its every new model comes with more advance specs and more attractive interior. Sure this is 7 Series of BMW 7, now in 2018 its latest shape will come in few days in Pakistan with new surprising price. Now in Pakistan this is first choice car for all those who can afford its range. Yet its release date has not revealed that will come within few days. Its really tough for any other manufacturing company that they launch its competitor. Because its not possible to include more advance technology in any vehicle. One can get idea about its superior look who sit in it. Its fully loaded model is Un match able with any other class or type in this country.
Let's talk about the general specifications of interior design.
It provides wide sitting option for five persons that is great.
A special form of leather name Dakota is used to craft the inner side of the car, added with intonation of high-gloss fine quality of wood trim.
The front seats of the car are equipped according to your needs that is adding advance spec of memory settings.
In addition the car include
Stern Armrest Place
Front Seats having the Control Panel of Warm or Cool
Floor Mats
And a special light in front console that is furnished with auxiliary input
Some of the incentive specification from inside are exploring below
Faster, Lighter, Stronger– Its not wrong to say that the vehicle of this Series are stronger than steel but very lighter. Have low center of gravity thus it is capable to reach at highest level.
LED Roof– Its outer look has enhanced with the Panoramic Sky Lounge LED roof. Glass of roof contains 1500 engravings so that it come with most stylish look.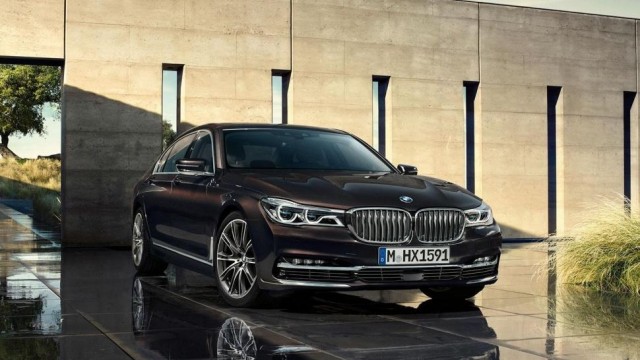 Price in Pakistan of 2018 Model: Till not Divulge

Approximate:
Its range with in between 1 Crore to 3 Crore
730d: 12,500,000 Rupees
730d x: 13500000 Rupees 
750i x: 18,000,000 Rupees 
Rear Executive Lounge Seating Package– Here is the solution of your travelling stress as it is loaded with footrest, seating and floor mats. Wi-Fi hotspot is also embedded in this car which enables you to stream the content easily from your device directly to 10 inches entertainment screens.
"Release Date: Hopefully it will come in Pakistan in June 2018"
Interior Pictures:
Command Tablet– Removable 7 inches Command tablet act as a controller to give your more comfort and ease to all features that are available in the BWM 7 series 2018. You can control your seating, climate, entertainment functions by just simply touching your finger at the command tablet.
Advanced Access– Its display key contain LCD touch screen that shows estimated range, fuel status and all the service requirements. This display is a remote control which can be charged wire lessly. A best car that must best in Pakistan, again if one afford it then must buy it.