Ensuring the new pattern, the Gujranwala Board assessment scheme for 9th class 2021 have finalized by the BISEGRW. Surely, this board has made public the assessment scheme for the purpose of this 9th class exams that is composed after following the marks distribution of every chapter. Moreover, this pairing plan has divided the weight-age of marks for every chapter. Even it gives you a proper idea about the objective and subjective part. At the present time, the short question will play a major role in scoring excellent marks. And this plan will really fruitful for you to know how many questions will come from a section.
From multiple aspects, this will produce significant help in your studies. Moreover, understanding of this scheme is another task to get a better result. Because some chapter is important to the perspective of an objective portion.
Gujranwala Board Assessment Scheme for 9th Class 2021:
The Gujranwala Board assessment scheme for 9th class 2021 of every paper is properly shown below. This scheme is also a guideline for the teachers that how to manage their subject studies, through which students get maximum marks.

Let Begin with a paper that will provide you with a chance to score maximum marks.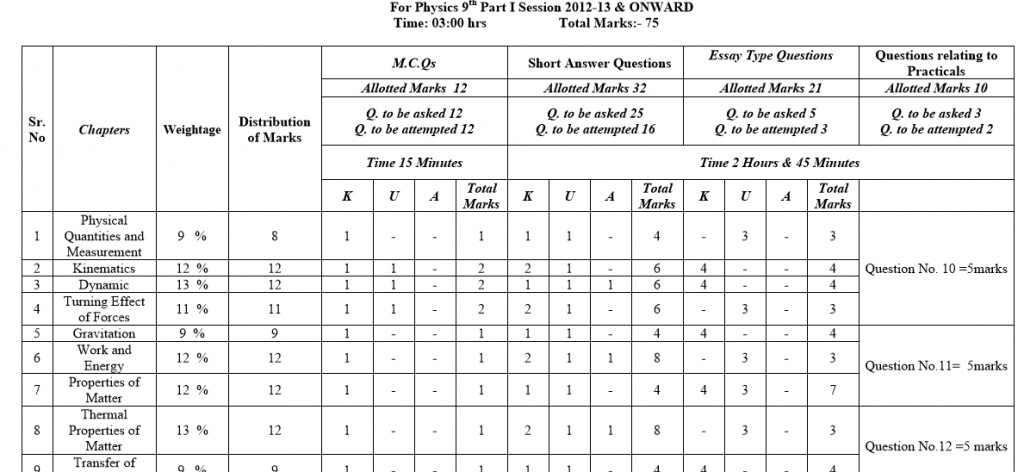 The second one is the driest subject, whose preparation is the most hectic one.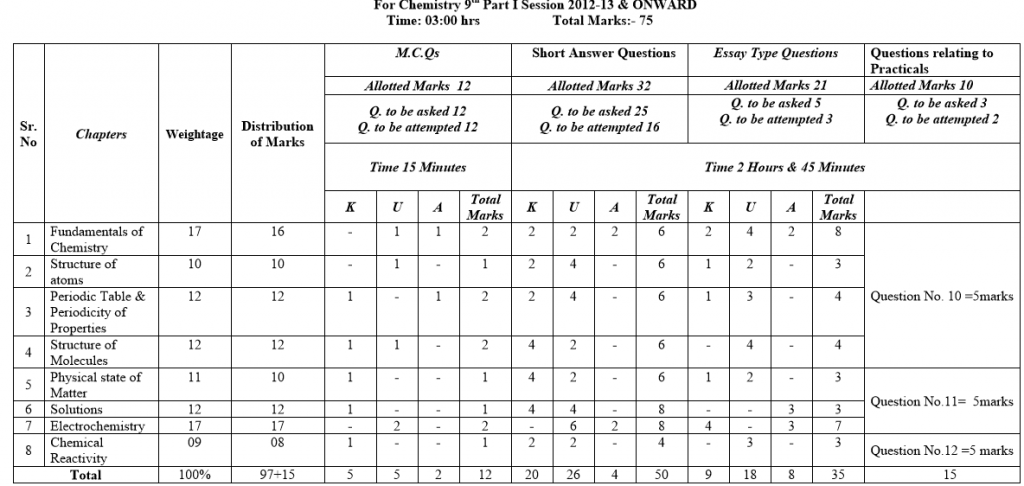 Next one is
Math: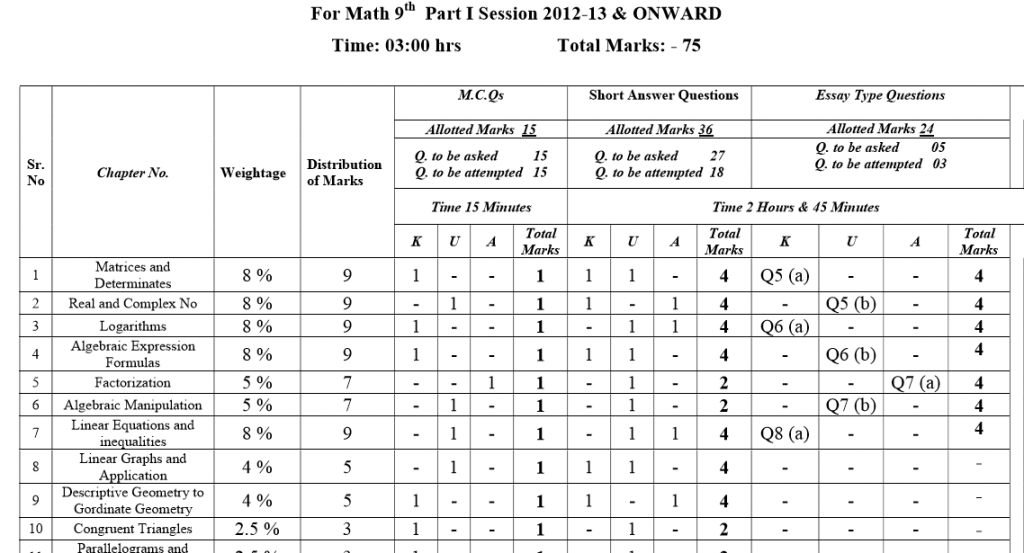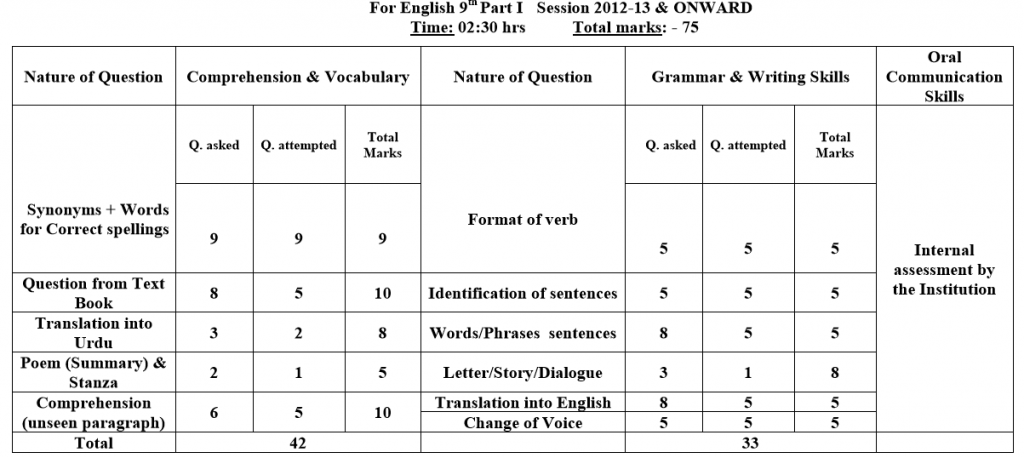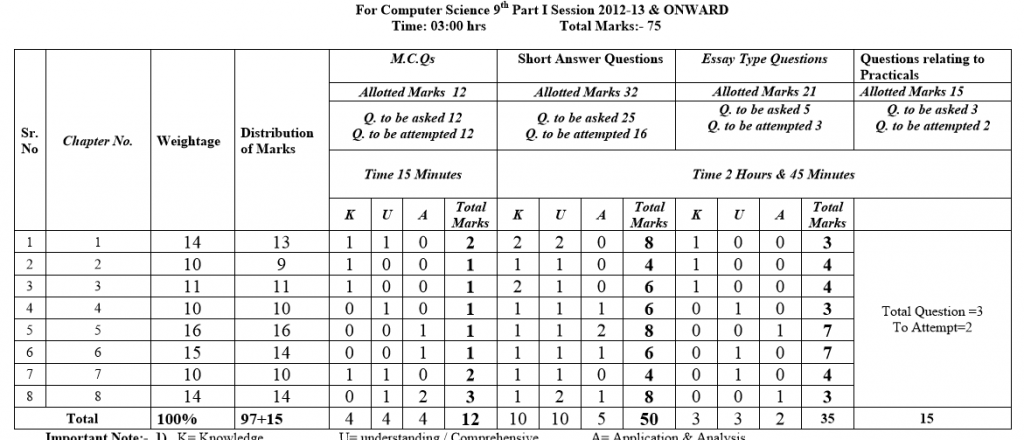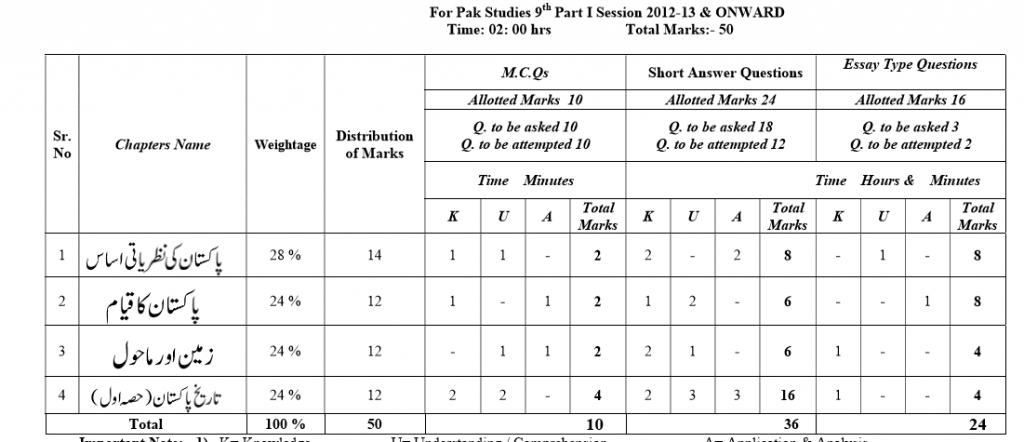 Urdu Assessment Scheme: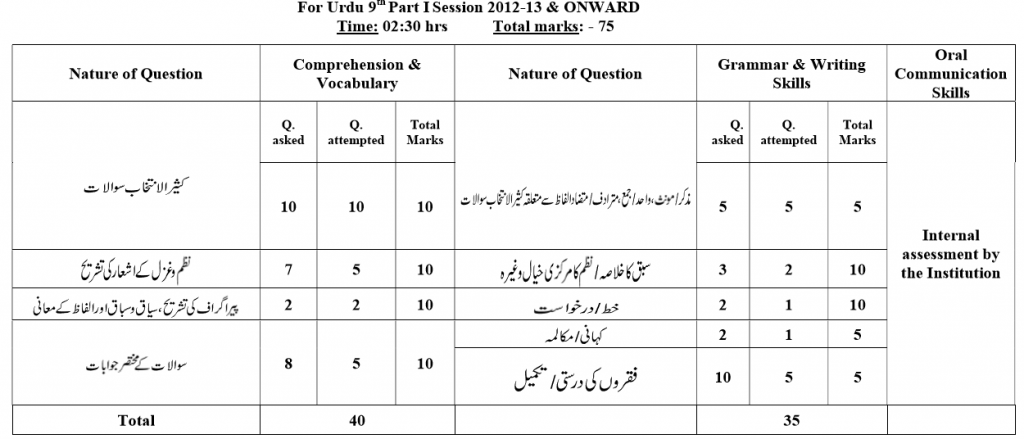 It's clear from the above papers that which chapter given to more marks in the examination. BISE Gujranwala board is always trying to support their students, through which they can get assistance for final exams. The vision of this platform is to contribute towards the progress of the education system and bring real change in all over Pakistan.
Moving back to the Gujranwala Board Assessment Scheme for 9th class 2021, then this is one most helpful steps for students. Previously, a huge number of students are now knowing about these documents. At that time, its only considered for the teacher, but now its transfer to juniors that will produce a good outcome.