The reward after a tough selection is granting in form of NED University fee structure 2023 per semester. This is much fair then the standard that they continuously have from years. Especially they focused on the research work. Now the curriculum of NED university of engineering and technology is up to the international market demand. Its syllabus has been designed in such a way that a student automatically gets experience and concepts side by side. The faculty has been trained in such a manner that they teach students real life designing problems and solutions to solve these problems.
NED University Fee Structure 2023:
Now for 2023 session, NED University of Engineering and Technology Karachi fee structure is open for those  who are hopeful for admission. This institute is a name of trust in Karachi for whole fields that also work on technical skills. For a long period of time, they serve local students with technology studies that include various groups.
| | |
| --- | --- |
| | Fee Per Semester (Approx.) |
| BS Programs | 39,000 Rupees |
Above fee is for the following programs:
Computational Finance
Applied Physics
Development Studies
Textile Science
Industrial Chemistry
All other BS courses per semester fee is:
| | |
| --- | --- |
| | Fee Per Semester (Approx.) |
| BS Programs | 30,000 |
This institute had a long journey because they start their work from very basics. After its formation, they work as a college for a long time and upgrade to university after fully filling whole requirements. They have well designed labs, which are equipped with the latest equipment.
| | |
| --- | --- |
| Course | Admission Fee |
| All BS Programs | 80,000 Rupees |
| Bachelor in Architecture | 81,500 Rupees |
| BS(Computer Science) | 81,000 Rupees |
Students can easily and smoothly design their projects here. It has been researched that students when came out from NED University of Engineering, actually came out in the form of professional and practical in approach.
NED University Self Finance Fee Structure 2023:
Their are two groups in the self finance fee structure of NED university. One is the approx. regular self and second is sponsored self type. Again, a good fee difference in them.
| | |
| --- | --- |
| Regular Self Finance Fee | 813,750 Rupees |
| Sponsored Self Finance Fee | 1,023,750 Rupees |
One more is:
Note: Through this, students also compare their dues too.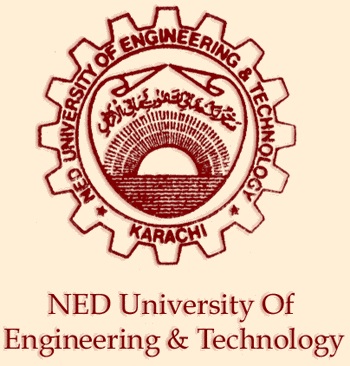 Moving ahead to their admission then they open every year. Now a few days are remaining before this important task, so focus on it and get maximum marks. If one gets a chance to carried on your studies here then per semester NED University fee structure 2023 is for you. Just go and make your future bright as well as contribute your services to society as professionals. Further, this is the best time for learning some skills that give you benefits throughout life.