This is best place from where one can get total detail of PM Scheme for Provision of laptop for Youth. This Prime Minister Laptop scheme again purely announced for the benefits of students. Basic purpose behind this scheme is preparing their students that face the competition worldwide after completion of their studies. In this period of time it's not possible to get aware from advance studies unless one cannot use internet. While in further studies it's not possible to complete thesis and other projects. So students that have not enough money to buy laptops face difficulty and at end they left back. So it's really fruitful for the needy students. Another important thing is that this time they take care of the quality as well as on distribution criteria. Estimated price of each machine is above then 40 thousands so its again a good news for all students that require extra use of laptops. Further details of PM Scheme for Provision of laptop for Youth is also discussed below so must keep in touch with this page.
PM Scheme for Provision of Laptop for Youth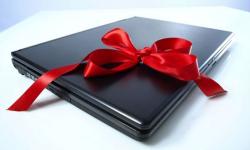 Eligibility Criteria for PM Scheme for Provision of laptop for Youth:
All students that carry in their studies in any HEC recognized university are apply for the Laptop Scheme. While then students are divide in 50 % Master and Doctoral students and 50 % are under graduate students.
Total numbers of Laptops are one lakh that approximately price is 40 Thousand each
Prime minister of Pakistan Nawaz Sharif announced six schemes in his last address. Among these maximum are directly connect to youth and students. If these six schemes are handling in right way and right persons get benefit from it then it shows result in minimum period of time. From studies to jobs every portion of youth covers in these schemes. Now it's a task that officials must take care the eligibility criteria of PM Scheme for Provision of laptop for Youthand eligible candidates that also needy one can get benefit.