Few years ago, Program with Mathira will come on Abb Takk TV Channel. This time again she host this program on this TV channel. Every week this program will on air for all fans of this top model turn to hosting field. Although hosting is different from modeling but Mathira has quite experience in hosting. Before this she also host couple of programs on couple of tv channels so it's not a big task for her. All fans of Mathira are waiting for this program that is named as anxiously. We try to cover this program during every week so keep in touch with this page to get regular update about this program.
In recent years he has made a very good name in showbiz industry of this country. He has made his space with lot of hard work. Now in this year, his name is lying among popular names.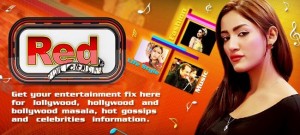 Program with Mathira on Abb Takk TV Channel is given there..
Till any episode of this program is not on air so it's not quite clear about the basic idea of this program. Although in its advertisement they called it as entertainment program but the kind of entertainment is not announced. So as this program will on air then it will decide that which kind of entertainment will provide to audience.
If one sees the popularity of Mathira then she is famous as modern model that always prefer to wear western dresses. So has open mind and never hesitate to wear shorts dresses or vulgar talk. Before this she also performs on item songs as well songs of various songs. Now from a period of time she also invite in various morning programs. She is extraordinary confident model that always ready for live performance. This time again Mathira will going to host program named as on Abb Takk TV Channel.