As the weddings events are planned again after the lockdowns. Most of the couples line up there weddings from last few months but because their is a lot of uncertainty relate to these type of functions. Now, circumstances are going in normal phase, so bride and groom wants a place which can make their function memorable. So, a list of  best marriage Halls in Lahore For Wedding will help them to choose the right place which match with their rates and required menu. We sort out the best halls where you can get all the best facilities you want to get during a function. These Top 10 places will also cut down your work.
From the list we are not preferring any place, as this is not a paid content. So, based on the requirements that one will pick anyone that full fill their needs. Moreover, all of these hall tries to provide great environment for different kind of wedding functions such as Reception, Baraat and many other functions .
Best Marriage Halls in Lahore:
Of course, the staff of these Best Marriage Halls in Lahore will deal you with great behavior and warmly welcome you. But now, their is issue of Indoor weddings Ban that happed On and Off. So, in this situation, the outdoor or open air weeding halls are the best to arrange the marriage.
Open Air or Outdoor Wedding Venues in Lahore:
In the fresh open air or can say that Outdoor wedding venues are now the best possible places for marriages in the beautiful city Lahore. Most of these location are offered both Indoor and Outdoor arrangements. So, as per the instruction of govt, choose the appropriate.
| | | | |
| --- | --- | --- | --- |
| Venue Name | Rates | Menu | Address |
| Anarkali Events Complex | 0304 4318181 | Both Chicken One Dish and Mutton One Dish Options | Defence Road Lahore |
| The Grand Marquee | Depends on Decoration and Menu So better is to Call 0321 8834300 | Same | New Garden Town Lahore |
| Tulips-Event | Rates are depending on arrangement so 0321 4355789 is Number | Same | |
| Pearl Orchard | Call  0321 4098333 | Same | Garrison Golf & Country Club Lahore |
| Defence Marquee and Event Complex | Number is 0323 8888791 | Same | Airport Road Lahore |
| The BallRoom | 0344 4442983 | Same | Defence Road |
| Blessings Marquee and Events | 0300 5140302 | Same | Bedian Road |
| Royal Fort | 0300 0805356 | Same | Johar Town |
| Time Square Event Complex | 03228446650 | Same | Johar Town |
| Eastern Marquee | 0321 6415201 | Same |   Canal Road |
The rates of all of these names are varying with many of factors. Meanwhile, few time, they offered discount that depend on yours function.
Best Wedding Marquee in Lahore:
About every name in the above table also provide the services of Marquee as well. Basically, they are marquee but due to lockdown restriction, they moved in to outdoor or wedding lawn arrangements. So, plz contact on their number.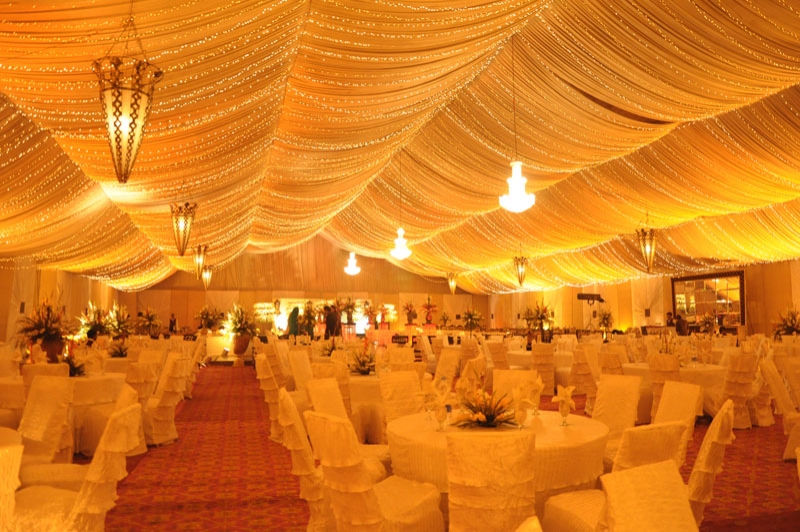 Best Wedding Halls:
Now, we conclude this writing with the best wedding halls in Lahore. They are in field from years and now have a strong background to manage any type of marriage function.
Venue Name
Rates
Menu
Address
Qasr E-Noor Halls
They are operating at 4 different location. So, call to get Rates and Menu
Khursheed Alam Road: 0321-9456888

Garrison Golf & Country Club: 0300-8440906

Model Town : 0321-8463797

Gulberg: 0323-4232786

Four Addresses
Pearl Continental Halls
(042) 111 505 505
Depend On yours Choice
Mall road
Garrison Club
Same
Cantt
Liberty Castle
Call 0322 4018000
Same
Gulberg
Avari Hotel
Number is (042) 3-6366366
Same
Mall road
Dewan-e-khas
Same
Gulberg
Lahore Grand
(042) 35775471
N/A
Upper Mall
Royal palm
0321-4881563
Same
country club Canal
Topaz
(042) 3594-5456
N/A
Johar Town
Chalet Banquet Halls
0314 4226109
Same
Garden Town
Sapphire Hall
0333 4305170
N/A
Garden Town
Milano Wedding Hall Lahore
(042) 35942012
Same
Same
Menu For the above given halls:
One Dish with Chicken or Mutton with Sweet dish
The Halls we have given you above are having so many facilities such as Located in an attractive place, having a huge parking space and its not hard to access because of many different and dissimilar branches of these halls are available and you will get a best quality food there. Further, try to clear all thing with them that will help both of parties.