Sui Northern Gas Pipeline Limited (SNGPL) is going to introduce the consumer complain cell through which consumers can raise their voice and complaints against the bill, against employees and any complain they wanted to highlight. This is the great initiative taken by the Sui Northern Gas Pipeline Limited (SNGPL) ever. People will receive much incentive by availing this service. People won't have any kind of tensions any more. In this way a lot of precious time will be saved. And the people won't have to go to the complaint offices to the respective departments. In my thinking such initiatives should be taken by other provincial departments and federal departments as well.
When other departments will follow suit Sui Northern Gas Pipeline Limited (SNGPL) then people won't have to fall in any kind of plights. This is the one kind of symbol of success .if the officials of other departments will follow this complain cell then the complaints regarding their departments can also remove by this complain cell.  Now the common man has a power to make his voice reached to directly the officials of the Sui Northern Gas Pipeline Limited (SNGPL) rather then use intercession by different people.
By this service this will prove a great help in the termination of Thana culture. In pakistan people have a lot of complaints regarding to the Sui Northern Gas Pipeline Limited (SNGPL) and Sui southern Gas Pipeline Limited (SSGPL) in bills, meter connections, staff relating complaints and corruption etc. Other then Sui Northern Gas Pipeline Limited (SNGPL) there is a lot of other departments which now become a house of corruption. And a common man really worried from all govt departments because of corruption and de-meritization and rich people are causes of the de-meritization. Poor people can't get what they have extreme desire for instead of doing hard work and working diligently.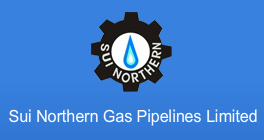 If we talk about the area of Punjab its to much long area. A man which is sitting in Multan or other area which is too far from Lahore has now chance to give his complain online through this complain cell in sitting his home. He has no need to come in Lahore to give his complain by hand.
The procedure of this complains cell is given below:
Just go to the official website of this complain cell.
SNGPL Consumer Complaints Submit Online
then write your name, your address, your district, your CNIC number ,your mobile phone and your email address as well in the boxes shown in the official website of the complain cell. Then there is a option of particular of complain it mean that the department or people by whom you are complaining. Then give some description according to the complain and submit this complain by clicking on the submit box. Your complain will reach in a while in front of Sui Northern Gas Pipeline Limited (SNGPL) officials and they will check your complain and will put steps to solve that complain quickly.