Are you aware from the procedure of Online PTA SIM Information system through website? Well if not then you must read out this piece of article because we are discussing about the importance of prominence of SIM Information system. SIM Information System has been initiated by Pakistan Telecommunication Authority. As we know that almost every single sector of the Pakistan has been facing the extremist terror of terrorism and in all such situations the SIM and cellular mobiles have been playing a very vital role. Just with the help of this system the person or the investigation agency will draw closer to the person who is actually accountable for holding the SIM.
Online PTA Sim Information System Through Website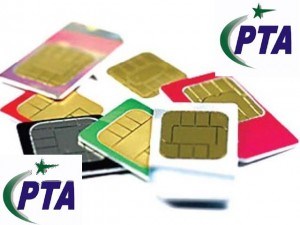 MAIN AIM OF SIM INFORMATION SYSTEM:
This system has its main aim falling within the convenience and easiness of the people. If in case some terrorism has been using a SIM that has been registered on the CNIC number of some reputable person than with the help of this online PTA system the person can get to know that how many numbers has been issued on his or her CNIC number. For saving yourself from such situations most of the people often go for the commencement of a new CNIC identity card. Although establishing such software of online inquiry has been not much common in the public category but Pakistan Telecommunication Authority has just taken a step forward. This system carries out the function as 7 days a week, 24 hours a day and 365 days in a year.
PROCEDURE OF USING SIM INFORMATION SYSTEM:
Firstly the particular person is required to get in touch with PTA website and hold over the Online PTA SIM Information System that opens with the dialog box as similar to the mention box:
Now you just have to enter your original CNIC number and you will get all the details of the numbers that have been registered from your identity card number. But make sure one thing that you will not leaving any (-) sign in between the digits otherwise the system will not accept it. So all the people who want to get sufficient facts about their CNIC registered mobile numbers then can just get connected with Online PTA SIM Information System just through the website.