Ramadan is considered to be the hardest month for the Muslims. They have to keep themselves hungry from the dawn till the sunset and during this time period it becomes hardly impossible for them to maintain their pervious health condition. Even during Iftaar and Sehri the get together festivities are high flying and this also alerts the person to remain fresh and healthy in front of everyone. But that seems to be impossible because after Iftaar a person may find himself low and exhausted and such expressions began to reflect on his face and in the same such feelings also makes out Eid spoiled and unhappy. Everyone if fully aware from certain helpful methods that allows the person to keep him or her fit and fresh. As Eid is approaching soon so all the fasting people needs to pay special attention on getting shiny and glowing skin mode. In this article we are discussing some beauty tips for maintaining the skin glow and keeps it as same as it was before Ramadan.
Eid Beauty Tips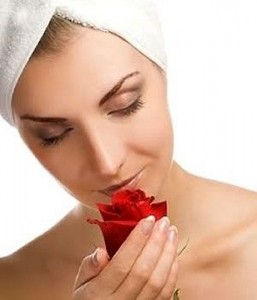 In Ramadan we mostly prepare salads of different fruit items and in such items the presence of Banana would be the utmost necessary product. Take a banana piece and cut it into small pieces and add it into the lemon liquid juice. Now rub the whole mixture gently on your face. This method will not allow washes the face properly but would even help you to make your skin glittering in more percentage as compare to before. Try to apply such technique every day and in this way you will find a new image of your skin tone till Eid.
Secondly, cleansing is all the more essential during the month of Ramadan. As you engages in keeping yourself hungry during the whole day so it may makes your skin dull and you may starts looking it as damaged so try to apply finest and best cleansing products for making your skin more glowing and smooth.
On the whole after discussing the above two tips it is concluded that by applying such two ways on the skin you will surely get to meet a new face and by the appearance of Eid moon you will be certainly able to get in touch with the people by viewing them a beautiful and glittering face mode. And we are completely sure after applying them you would definitely say WOW……