All those women who make the use of waxing within their homes they must read this article because here we are going to discuss the top ten best waxing tips. Waxing has been one of the most common methods that help the women in removing the additional hairs from the parts of the body. In the past this method was carried out with the help of thread but in modern timings sticky gel cream is used for removing all the hairs. Now we will discuss some of the main waxing tips for all such women who carry out this procedure at home. When you begin with the waxing process then just make sure one thing that the particular areas should be free from all the makeup and oiliness. The waxing will never remove the hairs if it is already filled with the makeup.
Try to keep the body parts clean and apply lotion over the waxing areas.
Top Ten Best Waxing Tips:
Before you start just take some baby powder and apply it over the areas of waxing. If you are removing the hairs from hands then apply the powder over the whole hand. This will make you feel less pain.
Always make the use of cotton strips because the silk fabric will never pull the hairs firmly and will also give some pain as well.
Most importantly if you are facing the times of period then never make the use of waxing because it will give you much pain.
If you planning to take the sunbath before waxing then you are doing the biggest mistake because it can cause much irritation and red skin.
Always make sure one thing that always applies the wax in such direction in which hairs have been grown. If you make the choice of opposite direction then it will give you great pain and even increase the hair growth as well.
If you do not know much about the strips of waxing then you can even take the help from the internet and web.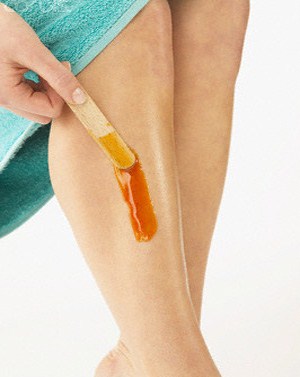 In addition, don't make the use of waxing after every one week. If you want to get better and positive results then it is imperative that you should perform this process just once a month.
If you feel that your hairs have grown much then you can even trim them with the scissor because this will give you much less pain and you will even feel eased and contended.
Last but not the least always make the use of lotion after getting finished with the waxing.