Ufone Hajj Offer Roaming Charges just Rs.1 per sec and you can talk to your loved ones in Saudi Arabia as much as you want to. Ufone always took a unique initiatives towards the telecom sector so that they can serve their customer in a better way and can gain new customers through their exciting offer. To repeat the same trend now Ufone introduce Hajj Offer in which per second charges are deducted to all the calls that have been made from Pakistan to the Saudi Arabia.
So from now on all the Ufone subscriber can make as many call as they want to in Saudi Arabia to their loved ones who lived there or go to perform Hajj for just Rs.1 per second and can also receive call from any where in the world for Rs. O.15/Sec only. To avail this offer Ufone customer just have to select MObily (Estisalat) in Saudi Arabia as the native network.
Ufone Hajj Offer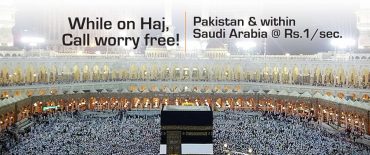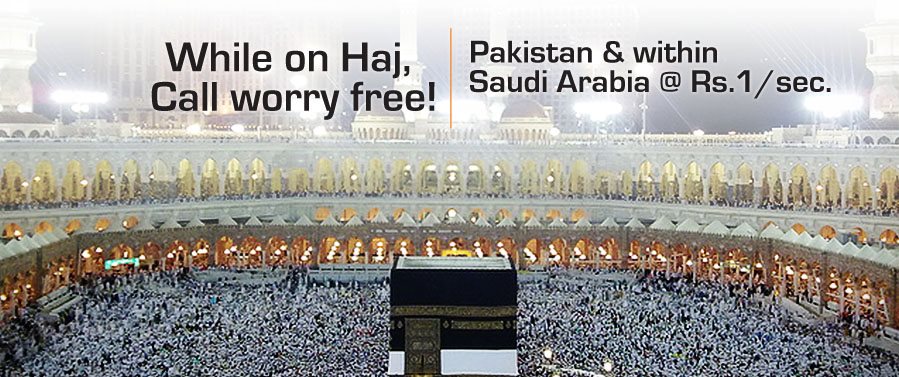 Terms & Conditions:
This offer is for prepaid customers only as post pay customer can not avail this offer.
This offer is effective from 27th September till 10th December of 2012.
While roaming in Saudi Arabia now calls to Pakistan & Saudi Arabia only in PKR 1/sec and receive calls only in PKR 0.15/Sec from anywhere in the world.
No subscription will be required to avail this promo; this offer will be provisioned by default on all Ufone Prepaid numbers for international roaming.
Per second charging can only be applicable when subscriber is latched to Mobily Saudi Arabia.
Per second charging is only applicable for outgoing calls to Saudia Arabia& Pakistan and for incoming calls from anywhere in the world.
There are no hidden daily/monthly charges on this offer.
Standard published rates and charging shall apply on roaming to other networks in these selected destinations.