It is undoubtedly the utmost wish of every woman to turn out her nails as gorgeous and attractive looking for others. This favoritism for nails is getting increasingly famous and known amongst the teenage girls. We have so far witnessed the extreme use of making the nails filled with designs and shinning nail polishes but in all such styles we also come across with the matte nail polish designs. This trend was firstly originated in 1992 but then it suddenly got disappeared from the fashion world. In 2009 this trend has once again make a come back with big explosion and certainly won the heart betas of all the girls and girls. Many women now besides making their nails glossy and shiny they make the use of light and soft shades including the white, grey, light pink, sky blue and so on. This newest and fresh trend is hugely getting known amongst the girls on an increased height. The main aim of the matte nail polishes comes in the view of making the nails extra eye-catching and beautiful. Many girls favor the use of this trend for making their nails trendy and fashionable but the main question that strikes down the mind is that how this form of nail polish will be applied?
How To Apply Matte Nail Polish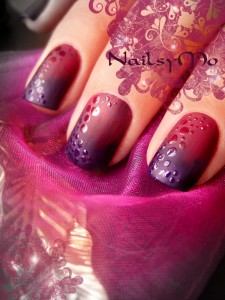 Although when we look upon the processing stages then the application has been quite somewhat difficult and complicated because it demands for huge skills and abilities in nail polish application. Firstly, apply the coat of simple nail polish before applying the matte nail polish. If you will apply the matte nail polish first then it will certainly give a dull shade and become useless as well. Just apply the matte nail polish in just one coating so that it gets dry quickly and eventually showcase the positive results. Matte nail polishes have been considered perfect and well suitable for the nails that comprise the shorter size. Well we would like to mention for the readers that don't buy separate nail polish shades for applying them before the matte nail polish. You can just set aside one nail polish and after it apply the matte nail polish. Simple nail polishes are just meant for make the surface coating for the matte nail polishes. On the whole all such girls and women who have still not try with the application of matte nail polish just try it now and we are sure that you will love your nail even more. TRY IT NOW…….