We provided these facts with the help of multiple online sources that this is by far the largest country that produces the dairy milk and also meat in each single year. The reason behind this achievement is that this business comes with great profits and cash. It is estimated that about 25 to 40 Million in numbers of people who are living in this country, they are involved in this livestock farming. Furthermore it is true that from last few years most of the Pakistanis are showing the interest to commence with their own Dairy Farming business. For this it's necessary to knows that how to start this setup, its proper plan and guide of its cost in Pakistan. This all info is very easy to transcribe in Urdu.
Check out the Guide:
Step 1:
First, you have to do the proper planning of yours dairy building structure and its parts. You should know that the total and complete area of shed includes the Pasture Land, Area for Corrals so that you can hold down your cattle, Area for Barns, and lastly a major building structure is require for storing animal feed.
You have to do the complete maintenance of your cattle shed. For all of these tasks, you need to finalize your budget.
Step 2:
Then you have to decide that how much in number of animals and cattle you are in need! You have to come up with the exact and actual quantity. In this way, you will have a proper estimate of yours feasibility report. It is according to the related Department that you can have this much in number of cattle for per acre.
Step 3:
Then comes the part of proper budgeting. This budgeting will include the costs of your maintenance and also vaccination. It is a must for you to have your animals and cattle on time vaccinations.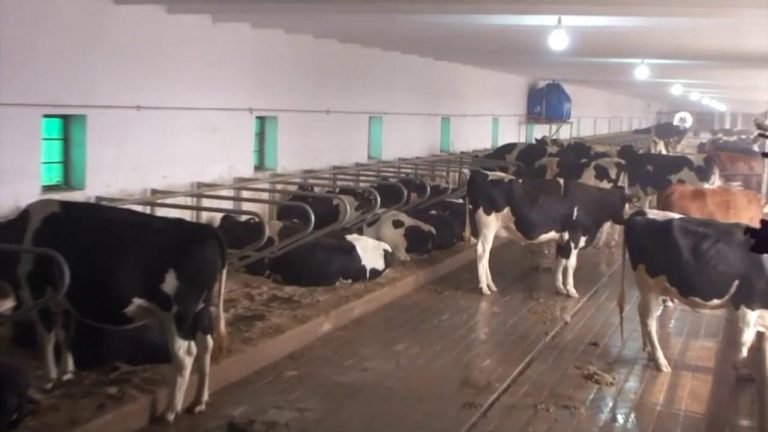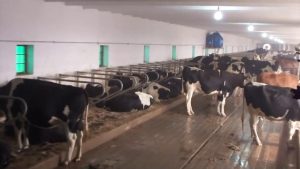 Step 4:
The Hiring of a veterinary expert is a must for you. It is up to you if you want to utilize the combination of some inoculations and vaccinations, if you want to use some hormone injections and also supplements so that you can maximize milk production of your business.
You need to have a caring staff as well. You should try to hire and appoint the cooperative and caring staff. If your staff will treat your animals all with Sympathy and care then it will put up a healthy and positive impact on the lives of your cattle overall living.
Estimate Cost:
Make sure that you have

30 to 40 Lac

Rupees in Hand to start a average setup.
You have to do the insurance of your cattle and animals. Because of the seasonal or due to the non seasonal diseases, your animals might get dead. If you will insure them, then your dairy farm business will remain on the safe side. It is lucrative and productive business. For sure you can start this one!