After a massive hype, the Nojawan loan program 2021 online apply has started after which now one can download the form of the Nojawan loan scheme. Through this, thousands of unemployed youngsters can get a different loan to start their business. No doubt that a monstrous amount of 100 Billion rupees has specified for this program, among which the quota of 25 billion rupees is only for the females. Furthermore, 10 Billion rupees will spend on the teaching skill that is definitely effective for the teacher to know where they lack in grooming of the youngsters that are not too much skilled. For this purpose about hundred of new labs will build under this scheme.
Nojawan Loan Program 2021 Online Apply:
Of course, the Nojawan loan program 2021 online apply is easily possible through the Kamyab Jawan Online Portal. The provided info through this form is only used to analyze the eligibility of the applicant. So don't think that after the successful online application submission you will get the desired loan.
Nojawan Loan Program 2021 Form Download:
One will also take print of the Nojawan loan program 2021 form download to gather the required info and documents of this scheme. At the end of the day, one will need to Apply Online Via a portal. Because the option to submit it by hand is not given by the official. The rumors regarding the getting and submission of form through NBP bank are totally fake.
Nojawan Loan Program 2021 in Urdu:
A framework of the Nojawan loan program 2021 in Urdu is very good for the easily understating of this scheme. So, must CHECK IT and knows and importance and other benefits of the program. Right now, everyone is claiming its success.
Loan Limit under this Program:
The applicant will get a loan in between 10 Thousand Rupees to 50 Lac Rupees. So, it will depend on your business plan that you will select for it or not.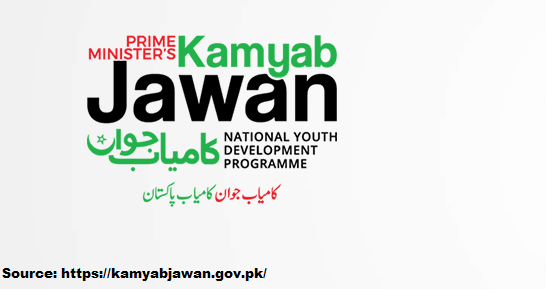 Mark up Rates on Nojawan Loan Program 2021:
There are different markup rates on an Nojawan Loan program 2021. The loan from 10 thousand to 1 Lac is totally interest-free. While 6 % interest will apply on greater than 1 Lac to till 5 Lac. And 8 % is the markup rate for any amount greater than 5 Lack. Surely, these all amounts are lesser than the interest that is charge the other banks.