In this article we will be talking about the price and specifications of Nokia 109. Nokia has been one of the most known and well established mobile brands in the whole world. This brand has all the time arrive within the market in the company of fresh looking and energetic stylish mobiles that has always grabbed the attention of the men and women. They are not just interested in serving trendy looking slim mobiles but even give away their great concern for offering them with affordable rates as well. Juts similar to every time this time they have yet again arrived with another explosive and bang on Nokia 109. This mobile has been freshly announced within the public in the month of November 2012. This mobile has been not just low rated but even captures all the features and applications that are needed by every single person in his or her mobile. Now without wasting anymore let's have a look at some of the main significant and prominent features and specifications of Nokia 109.
Price And Specifications Of Nokia 109 In Pakistan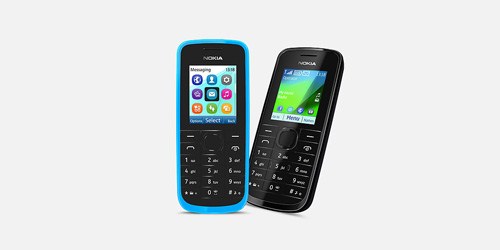 SPECIFICATIONS OF NOKIA 109:
·         Screen of Nokia 109:
The screen size of Nokia 109 has been 110/46 mm and offers the screen size as 1.8 inches.
·         Weight Capacity:
The existing weight of this mobile has been 77 gram.
·         Camera Accessibility:
The camera facility has been captured with the flash service that snaps the image with 128/160 pixels.
·         Contact Coverage:
The phonebook of Nokia 109 can enter the contact within the limit of 1000 entries.
·         Internal Memory:
The internal memory of Nokia 109 falls within the 64 MB at ROM and 16 MB at RAM.
There are two colors that are offered within Nokia 109 and that are cyan and black.
·         Battery Timings:
The battery of Nokia 109 can run at the speed of maximum 7 hours in both talk time and MP3 music system.
·         Additional Features:
 As we are also concern about the extra feature so it also involved the MP3, Radio, internet browser and GPRS.
PRICE OF NOKIA 109:
As we mentioned in the beginning that this mobile has been announced in November so it will be arriving anytime in the market during the month of December therefore its price is still not predicted.
So all those people who feel excited with its features they should get prepare with the money because December has all arrived and so as Nokia 109.