Pakistan Literacy Rate because Pakistan is one of the developing countries which are still striving to make their economy stable and to increase and improve their literacy rate through imparting the education for the very lower level amongst their students and children so that they can be made literate and ultimately make them useful in the success of the country. In Pakistan if we consider the literacy rate according to the cities than Islamabad has the highest literacy rate in the country which is almost about 87% and the lowest one is in the Kohlu district which is only 20%. So it tells that the variation amongst the various cities is quiet dramatic in Pakistan. The variation in literacy rate is not just according to the cities but also according to the various age groups in Pakistan.
Pakistan Literacy Rate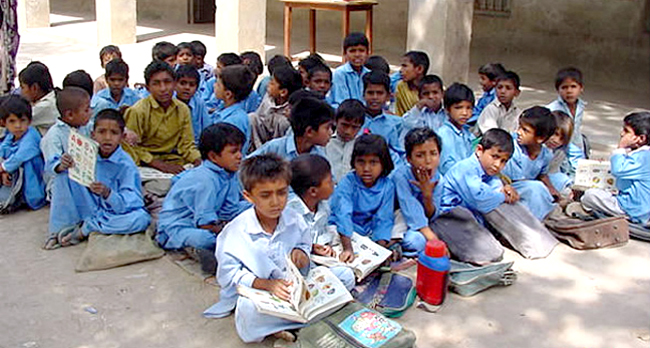 If we look up to the various age groups we will find that the people of Pakistan which are ranging amongst the age limit of 55-64 has the literacy rate of 30% which is not that much attractive because these people are not that much modernized. The people of Pakistan which falls in the age group of 45-54 the literacy rate is almost 40%. If we make an analysis of the age group of 25-34% the literacy rate has been improved as it is almost 50% which is quiet acceptable as every second person of this particular age is literate in Pakistan. The other age group which is being highlighted is the people of age between 15-24 years the literacy rate is high as almost 60%. So according to this report it is very much obvious that as the age group is being decreased which means that as we move in to the youth of the country we will find that the literacy rate is increasing dramatically which is a very good sigh as the youth of today are the leaders of tomorrow so the future of Pakistan seems very much bright than the present as their literacy rate is on a increase.
When we move in to the tribal areas of the country the ratios are quite different. The literacy rate for women in tribal areas is just as low as 7.5% which is due to the conservative thinking of the tribal people of Pakistan which are against the modern education and very much reserve for their women and ladies. So other than the exceptions the Pakistan Literacy Rate is being increasing in Pakistan which is mainly due to the increased expenditure and budget allocation to the education department by the local as well as the federal government of Pakistan. In Pakistan almost 18 million people are capable of speaking and understanding English language which is almost 11% of the total population of Pakistan which makes Pakistan as the 9th largest English speaking nation of the world and the 3rd largest of the Asia.