When you want to personalize your Pakistani home, you need to spice it up with home accessories according to your personal taste and way of living. These accessories will add liveliness and elegant attraction to your home. Even the small things like frames, plants, vases, crystal pieces, lamp and wooden sculptures can beautify your home. To spice up a Pakistani home with home accessories, you do not have to spend a lot of money on branded expensive things; there are cheap but attractive alternate things that can work.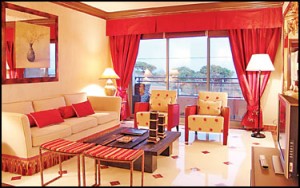 Season oriented home accessories:
You can spice up your home with season oriented accessories like bright hues, artificial and fresh flowers, indoor planting and gold ornaments for summers. In winter, you can go for cuzy cushions, rugs, velvet wall hangings, pillows etc. the important thing is to place the right thing at right place that will obviously make the difference. For modern look, you can buy chandelies, intricate pieces of art and wooden or clay sculptures.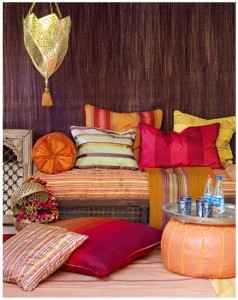 Theme and color scheme:
Consider and decide the theme according to your choice. Decide the color scheme also with regards your theme. If you want to have antique touch, choose the color like gold, brown and reds. For modern look use stainless steal, glass and crystal accessories.
Buy accessories according to the place:
Don't buy random accessories. It is just the waste of time, energy and most importantly money. So decide the area or space where you want to place the accessory then go for shopping to buy the most appropriate thing.
Now let us consider some of the commonly preferred home accessories to spice Pakistani home.
Containers:
Containers like wins, jugs, jag, vases etc are the preferred accessories for Pakistani home. You can choose from a range of colors, sizes and textures. Place them in groups, in pairs or by themselves.
Flowers:
Fresh or artificial flowers add color, elegance and beauty to your household with very less expenditure.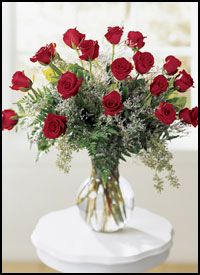 Candles and lights:
Have your home enlighted with beautiful and classy candles and colored spot lights. This bright and lighted home will appeal the people living in it.
Window accessories:
You can experience with variety of chicks, blinds and roll on curtain for your windows. Have hanging accessories for your doors and windows.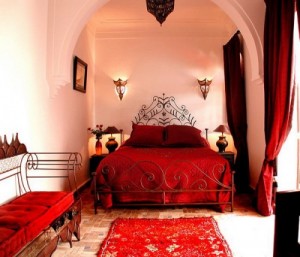 Wall hangings:
Enjoy having the family photographs, portraits with fancy decorative frames in your bed rooms and launch. Opt for classy painting for your drawing room and dinning area. There is a huge range of wall hangings available in Pakistan market from the most expensive once to the cheapest.