Here we will discuss the importance and significance of international women day 2013. Every year, International women's day held on 8th of March. The main objective of this international day to celebrate the achievements of women. This international day is also known as United Nations day for women rights and international peace. In this post, we will discuss that what people do on this international day? The major events of International women's day are held on 8th March in the whole world. The main and important events that are held on this special day are seminars, different conferences, meetings and luncheons. If we talk about importance of international women's day in schools then there are many special events arrange in schools by students. In schools, different seminars and debates are arranged in order to explain the importance of this day. Moreover, International women's day is considered to be public holiday but in some countries this day is not celebrated as the public holiday such as Armenia, Belarus, Moldova, Russian and Azerbaijan. We would like to mention that International Women's Day is the international observance in many countries. Some countries arrange wide scale and special events on this day such as street marches.
International Women's Day 2013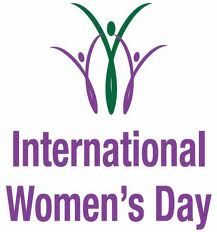 Now we are completely sure that readers want to read the brief background of this day. The first International Women's Day was held on 18th March in 1911. The 18th March date was selected because it introduced the day when Prussian King promised to introduce women votes in 1848. With the passage of time, this international day was then moved to 8th March in 1913. Similarly, in this year the first conference on women also held in Mexico. The main objective and aim of this day to eliminate the discrimination and difference against women in the whole world. This day also gives importance that woman should take participate in the worldwide development. Furthermore, the logo of International women's day is purple and white. This logo shows the symbol of venus and basically venus is the symbol of female. On international women's day, the faces of women of different backgrounds are also seen in numerous promotions like postcards, booklets, posters and many more other promotions. Numerous messages and different slogans are also publicized on this day for showing the importance and rights of women.
In the final conclusion, International women's day holds great importance in the whole world so it should be celebrated on the grand scale.