A new assembler is recently IN Pakistan with name of RAAZY MOTOR. One of their HI Speed bike is really different in looks from the all other traditional motorcycles. Of both 150cc and 200 cc rates or HI Speed bike 2023 model price in Pakistan are "287,000 Rupees" and "359,000 Rupees" respectively. Its latest shape is surely an antique that also seems like heavy one. Apart from this, they have few other models as well but this is exclusive one. Now, their dealership is spread in whole Pakistan and you can visit and check it physically. Even if you want to take a test drive then hopefully they will give you the favor.
HI Speed Bike 2023 Model Price in Pakistan:
No doubt, HI Speed is a bit high cost bike but they give quality items to reliable customers. Moreover, the outlook of this motorcycle is fabulous while the shape of headlights and the design of the meter are outstanding.
| | |
| --- | --- |
| HI Speed bike 2023 Price | Rates of both models are in below text. |
This is a bike that is also exporting in foreign countries and surely in these countries their prices will more than this one. Because when you export a new one in any other country then must pay the excise duty to the government.
So till now they have exported it to Afghanistan, Bangladesh and few other locations too. It's a good sign for the country too.
HI Speed Infinity 150cc Price in Pakistan 2023:
When you want to purchase a new bike then definitely you are conscious about the top speed. So this is doing 110 km/h. Moreover, in other countries, this speed like for this type of vehicle.  Furthermore, the rate of:
| | |
| --- | --- |
| HI Speed 150cc Price | 287,000/ Rupees |
It's another type is with more powerful engine that is 200cc. Under one-liter petrol this average is also good enough.
HI Speed 200cc Bike Price in Pakistan 2023:
As, the engine capacity also indicates that the price of HI Speed Infinity 200cc is on top.  But, the overall features of HI Speed attract everyone.
| | |
| --- | --- |
| HI Speed Infinity 200cc Price | 359,000 Rupees |
HI Speed Infinity Fuel Average of Petrol for both 150 and 200 cc:
The fuel average of both Hi Speed Infinity is around 35 Km per liter on petrol. Further, their is minor difference of petrol average between the HI Speed 150 and 200 cc. It's suits many.
Yes, 35 KM per Liter is the average fuel economy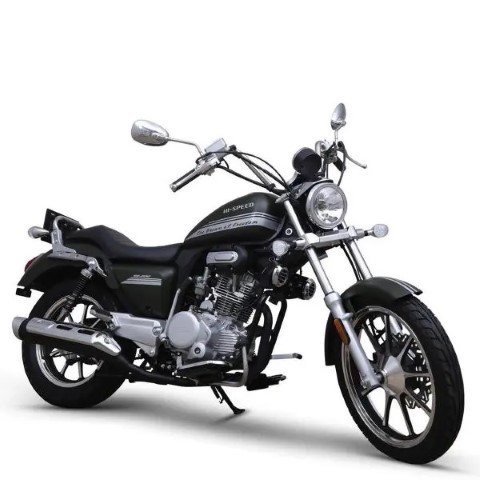 HI Speed bike Showroom in Karachi, Peshawar, Rawalpindi, Lahore, Multan:
Before buying, the major place to visit is the dealer from where one can overviews it with own eyes.  For visit, the HI Speed bike Showroom in Karachi, Peshawar, Rawalpindi, Lahore or in Multan, the best way is the call. While, the number is:
 Call at, (022) 3886836 and the other options are (022) 3886815, 18, 19
Further people are telling different types of news about the performance and HI Speed Bike 2023 model price in Pakistan for either 150cc or 200cc. Hopefully, it will not disappoint you. At least, you get chance to ride in some different style.