The analysis of mobile phone industry in Pakistan shows their success rate. As all of us know that Pakistan has been marked as as one of the fastest growing countries that are a part of this telecommunications market. We have now been moving towards the advancement. Almost all of the manufacturers have been facing success in their field. This is the reason of competition between these companies, if one check top one among them then Nokia lies at top of this list. Customer care centers of Nokia are working in all over the Pakistan. They target all big and small cities include Karachi, Lahore, Rawalpindi and Islamabad. They add advancements to be done in their mobile phone so that more revenue and profits can be generated from it. Although their sale rate going little bit down in last years. This year official aim to come back and wants to get it peak at its previous position.
On these centers Mobiles come and repaired under very skilled persons and engineers supervision. Before forming these Customer Care Centres Nokia conduct a research in Pakistan and found that the warranty claimed by the different dealers of Nokia does not provide satisfactions to the customers so management decide to open officials outlets in Pakistan where all the work are done with the satisfaction.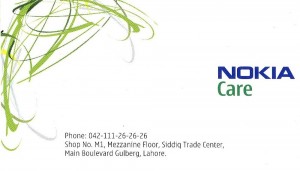 "Nokia Customer Care Centers In Pakistan"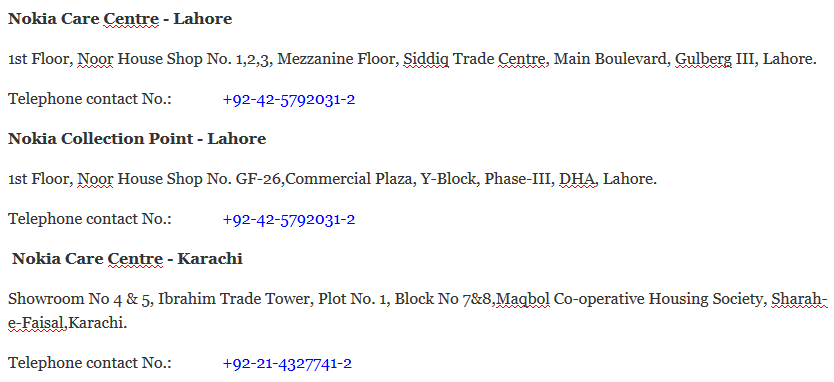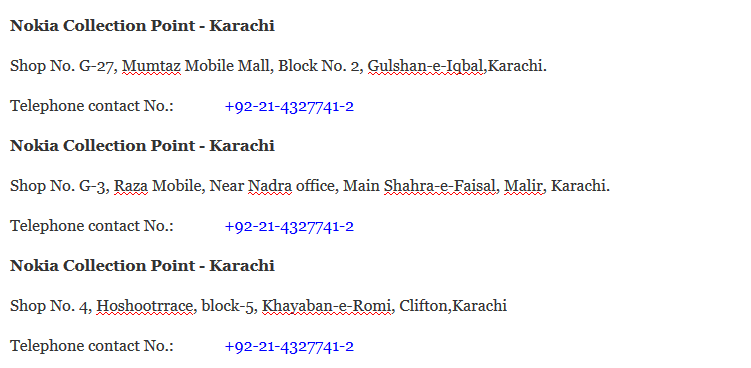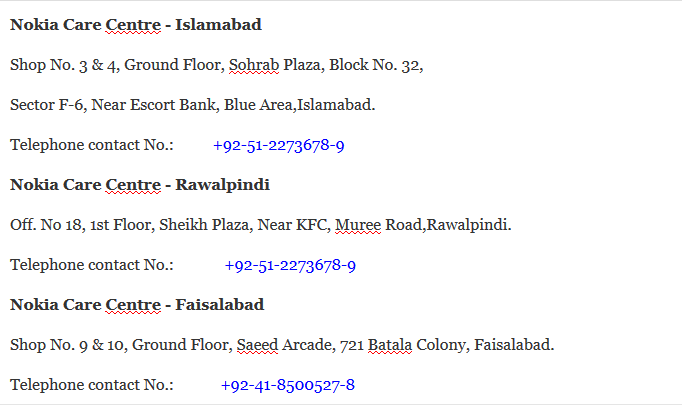 Instead of claiming your Nokia Warranty from any other dealer go to your nearest Nokia Customer Care Centre In Pakistan in your city so that your work could be done under the supervision of highly qualified and trained staff to provide you fully mentally satisfaction. Now we see that the future of this company in Pakistan is quite promising.
Now each and every Pakistan, be it an old man or be it a young guy, we see mobile phone hand sets in each and every hand. There is also the need that we should have video conferencing features that should be tested on high bandwidth. Nokia will be testing high bandwidth consumption factors after it assume that its future will come out to be bright. This added value of bandwidth will make this company stronger and prosperous.