This is best place from where one can find that How to Activate your New Sim Card with total activation procedure. This procedure will change because initially sellers of these sim cards are responsible for its activation. Now every cellular network purifies their system and requires additional information at the time of activation. In case of wrong information sim will not register and a complaint is also registered against this wrong action. Without using right procedure now it's not possible to activate a sim. So must follow this activation procedure that is also given below.
How to Activate your New Sim Card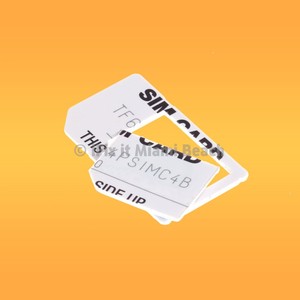 Procedure that How to Activate your New Sim Card is given there..
First of all dial a number that will most probably 789.
A person on duty will pick your call and initially demand CNIC number.
After given CNIC one verifies your personal information that will consist of complete name and residential address.
The most important thing is the question that will ask about the mother name. Mostly wrong persons are caught from that wrong step.
After given the whole details related sim will transfer against that CNIC number within 12 to 24 hours.
Above given method is officially announced from the side of PTA. Till a gap is available in wrong action for work is in progress. If it will become more verified then maximum crime will become stop. Behind every crime a sim play an important role that will register against wrong CNIC number. So in these circumstances this will not enough to stop crime that occur due to wrong registration. Further right now above procedure is valid to activate a sim card.