Currently a giant telecom company is taking step to facilities local peoples with best transportation. Undoubtedly they bring a revolution in Telecom sector of this country. Again they have surprised us by launching Jazz mLift. This time they have come out from their comfort zone, with launching a ride-hailing service which will work and operate in Pakistan. Now major things to understand is that how does it work? As well it charges. Surely this earn source provide option for vendors through which they make a handsome amount of money. This service will so far be starting in Islamabad and Rawalpindi only. With the help of special given number, riders and drivers will make a connection. There is no need of any internet requirement. This subjected service is compatible for all those millions in number of customers who do not know to use internet on their phones.
How does it Work in Pakistan

?
Step for Using Jazz mLift:
A rider will approach his driver with dialing

7555

.
When both of you will get connected on a call then cost will final with mutual understanding.
After this, driver will then confirm your ride.
One has option to give charges in form of cash on arrival.
Charges:
They don't fix amount for a KM, this will depend on negotiation.
How Much one Make Money From this Service

?
Earning: Currently Not Sure
Currently its only for the Jazz users, sooner, customers and users of other connection, they shall use this service in future time.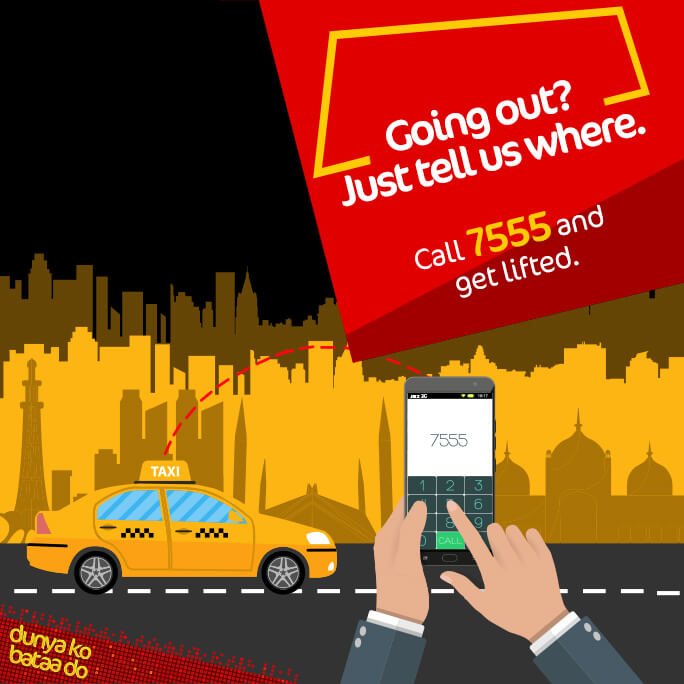 Image Source: Official site of Jazz Company for facilitation of users.
If you are a resident of these twin cities then you should try this service. If you does not have your conveyance and face trouble while reaching from one destination to another then this mLift service is all here for you. Now there is not need to spend money on cars, because now its really easy to get in very reasonable cost.
Through this vendors also get huge benefits, because with arrival of few new transportation companies; all of the conventional taxi drivers, they faced much loss. Now, these conventional taxi drivers can for sure get on-board with them.