Do you want to find charges, Contact Number, membership fee and review of Shapes Gym for Women in Karachi, Lahore Pakistan? Look is one of the main ingredients in a person's confidence. If you look smarter and younger than it gives you extra confidence and attitude in your behavior. Everyone wants himself to be a great looking personality which attracts the people towards him. Ladies and gents do act upon their health according to their requirement. Now-a-Days the concept of Gym is arousing mostly both in ladies and gents special at the age when they are too young. There are now many gyms in Pakistan instructing and guiding the ladies and gents to make them a better look.
Here we are especially talking about the shapes gym in Pakistan for women. Shapes gym is one of the well-known gyms in Pakistan. Currently they have not yet launched their website but soon in coming days they are preparing for it. Website will easily represent the facilities for the ladies gym.
Here I will discuss some points which are being implemented by the administration of the gym for their client. They have different times for gym for ladies. One of the most important facilities is time for the women; in this case both the working women and student girls can join and do exercise. Gym does not mean to make a shaped body. Many women come there to lose weight to keep them fit by using different machines. They have proper instructors to guide the ladies, who not only guide them about machines but also tell them a balanced diet to follow according to their requirement.
Shapes Gym for Women in Karachi Address, Contact Number
139 McNeil Road, Cantt
Karachi,Sindh,
Phone No: (92-21) 111-742-737
Charges: 1500 Rupees per person include training fee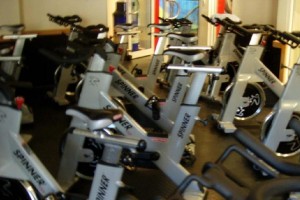 The shapes Gym is fully equipped with latest machines including Dip Machine , Butterfly, Cycling ,Calf press, leg extension, jogging, leg press, Rowing machine, Weights & Bars, Treadmills and many more machines are there to keep enjoying the exercise.
Many working ladies as well as girls are taking and enjoying the facility of shapes gym. They also offer the membership facility to their customer respectively according to their policy. They have branches in Lahore and Karachi respectively and also going to manage more branches in other cities in future. Overall a good gym is being managed by the administration of the gym and has respectively a good environment and equipment for exercise and enjoying.