For the users of qmobile phones detail of Latest Qmobile Models & Prices in Pakistan is given there. In Pakistan a lot of craze of latest mobile phone models is found in youngsters. It's not depend on phone company it's all about latest features or specification within reasonable price. That all things are provide by Qmobile Phone Company; due to this now they get name in mobiles users. While it's a big success to stay in a market where top quality mobile phone are available like Nokia, Samsung, HTC and many others. Qmobile always try to provide best quality with in affordable price. So the mobile users that have craze to change their mobile; they always look forward for their latest models. For them price list and details of the latest models are cover in this place. So never go anywhere and find latest Qmobile phones list; this list will also update with launching of every new model so must keep in touch with this page.
Latest Qmobile Models & Prices in Pakistan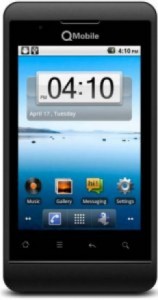 Latest Qmobile Models & Prices in Pakistan:
Q Mobiles E85: RS. 4150
Q Mobiles Noir A51: RS. 13500
Q Mobiles Noir A70: RS. 13500
Q Mobiles E50: RS. 2700
Q Mobiles Noir A10 Lite: RS. 15800
Q Mobiles Noir A35: RS. 8800
Q Mobiles Noir Quatro Z4: RS. 35000
Q Mobiles Noir A65: RS. 10600
Q Mobiles Noir A650: RS. 18900
Q Mobiles E775: RS. 4300
Moving towards another aspect of the popularity of Qmobile phones is that they target every type of mobile users. They provide a number of mobiles in every price rate; they never focus on high price or low price mobile phones. While in number of phones they cover advance features that a regular mobile user in not aspect in low price mobiles. By combing these whole things their progress rate is quite high and they get stability in short period of time.