Investigators are still collecting the data of this incident, because when peoples prayed Juma in masjid then one terrorist entered in the masjid and released the fire on all Muslims. The name of the attacker who involved in New Zealand terrorist attack has now confirmed. In this happening about 49 Muslims are dying. This masjid is situated in central Christchurch named as Noor Mosque. New Zealand prime minister said that we hoped all injured man converted to a hospital. Still, 20 people are in very serious condition. Muslim association told that we preparing all Muslims bodies to bury in the graveyard as soon as possible after death in the attack.
New Zealand Terrorist Attack:
The person in the New Zealand terrorist attack name is Brenton Tarrant
Media reports, that terrorist has target 2 mosques. The government has released the order to inquire on this incident and quickly replies them. Today leader Jacinda Ardern has visited this place where terrorist attacked the Muslims during pray Juma.
New Zealand Attacker Name:
As per reports, New Zealand Attacker name is the Brenton Tarrant.
Note: This writing is not to spread hate, a person of any religion or color involved in terrorism is surely a Terrorist. So, as an individual, we just need to sit and think about peace in the world.
Furthermore, 17 members of the Bangladesh cricket team were also there in this mosque but all team members were lucky safe in this incident. All players were weeping in the bus during this incident that's why they all are mentally affected.
When the shooting started then team and coach running outside the mosque. Mashud told that all team members were safe in the hotel and we will travel back coming days. This team played a test cricket match in the country.
Pic: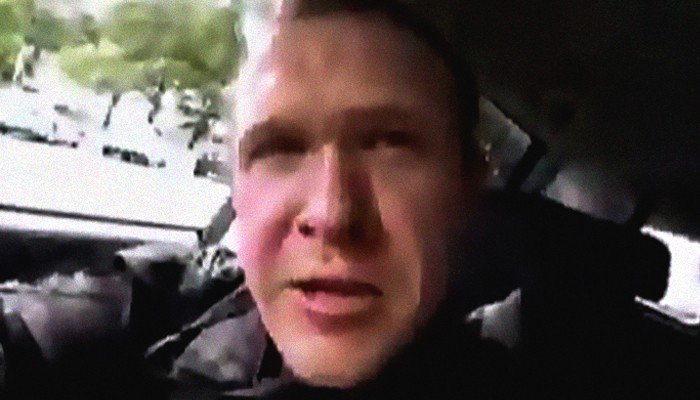 In addition, the Third test match has been cancel by the New Zealand cricket chief executive because the atmosphere of New Zealand is not well. So, we cannot play third match by the Bangladesh cricket team. International cricket council told that we have full support this decision to cancel the match. Many cricketer tweets on social media about this incident.
Ex-international cricketer and currently prime minister of Pakistan Imran Khan tweeted that: I am very shocked and strongly condemn the attack on a mosque. Mostly cricketer prays for the died people and said that we are upset on this incident. The terrorist is an Australian citizen. Police have been arrested the case of murder and show in court today.