Get PTCL Bill in Your Email for Free. This is an free service for PTCL users who already face many problems in this respect. So don't pay extra amount of Surcharge ever after availing this service. Actually due to manual system of Postal service in Pakistan PTCL Customers face many problems in paying their bills and ultimately they get the news that their Line is discontinue.So customer feels embarrassment in this way. Now PTCL find a solution of such thing.
PTCL free service known as e-billing. Now with this service you can get your bill before the actual bill and know what is the exact amount that is outstanding against your PTCL account. Through this service every month your Bill can access you directly to your inbox with any further cost.So Don't wait for your PTCL bills to arrive through post. Subscribe to PTCL E-Billing by just calling 1235 from any line. You can also visit PTCL website to download your current and up to 6 months old bills through one platform.
Get PTCL Bill in Your Email for Free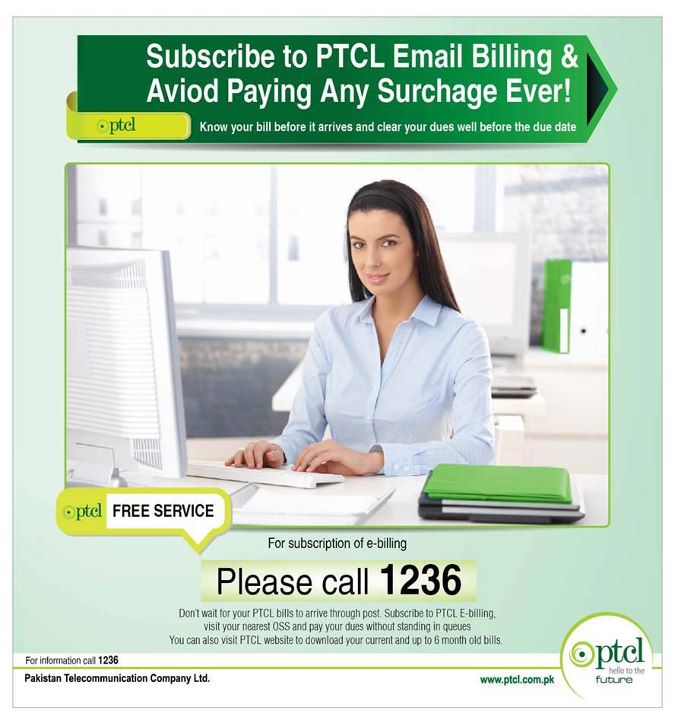 What you think about this service. Is it beneficial for you, say something about it here at this page through comment section. Only PTCL users are allowed to talk through this page.