Children are the greatest blessings from Allah Almighty. They are the innocent and beautiful creation of Allah Almighty. Developed countries take good care of their children's are the future of every nation. From the past few years, Pakistan is having very serious issues which destroy the economy of our country. Among these child labor is the very major issue in Pakistan. Definition: According to International Labor Organization (ILO) child labor is defined as during the early age a child start doing work, a child do work too hard, a child works because of socially, materialistic and psychologically pressure and he/she serves himself to labor at a very low cost. It is the biggest dream of every parent that their children have the basic needs of life. Moreover, it is the right of every child to enjoy their life with fullest without doing any hard work.
But in Pakistan, some families are present who don't have enough money to spend on their child education or to fulfill their basic needs of life. If one overview all over the world then in 2018 in Pakistan child Labour get the shape of alarm full situation. One can use this essay in the English Language as a presentation or among articles that cover major aspects of this problem.From the recent survey, it is found that around 4 million children are working as labor in Pakistan and unfortunately the rate is increasing day by day.
There are several causes of child labor but poverty is thought as the root of child labor. From the survey, it is found that more than 25% people are below the poverty line because of this people are needy of their essential needs like clothes, foods, education, shelter etc. To fulfill their basic need people force their children's to do struggle in the early ages.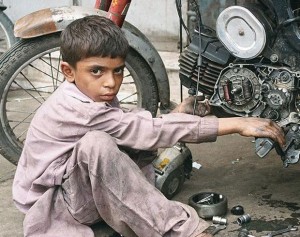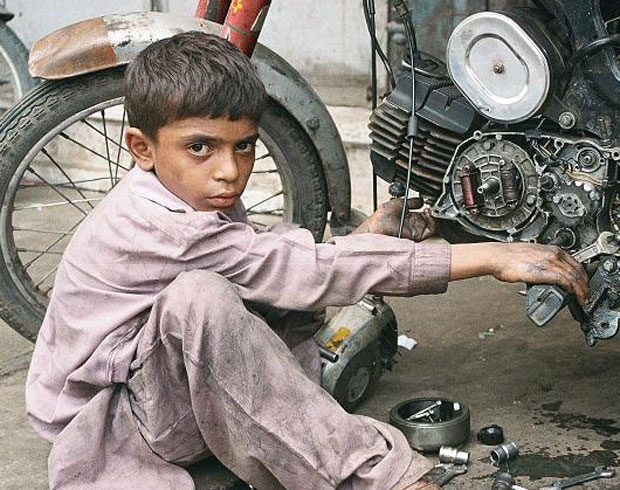 Another major cause of child labor is that the people in the rural areas of Pakistan are not aware of the education. They don't have any kind of realization of education. They are not familiar with the advantages of education. There is a need to aware them about the educational importance that if they invest in their child education then in future children's will become the arm of their parents. These poor people always thought that labor or work is much better than getting an education.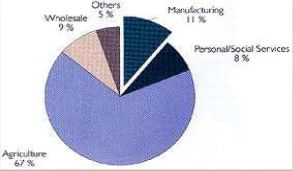 Our government should take radical steps to reduce the child labor in Pakistan.Child labor can be lessening if our Government increase the job opportunities and increases the income of every family by making the departments or institute where children enhance their skills so that they earn by self without exploiting themselves, by developing or organizing social services that help families and children's to fight or survive against the crises like natural calamities or disease and many other critical problems.
Moreover, it is the duty of government that they should be made education free and compulsory for every child, they should provide free books to the school. The government should take strict actions to raise this issue and stand in the leading countries if they reduce the child labor and provide the best education to their children.