Ongoing Pakistan Army has launched the Zarb E Azb operation against the Islamist demonstrators situated in North Waziristan, the region of the FATA. North Waziristan is recognized for rough terrain, inhospitable and rugged environment. Essay on topic of Zarb E Azb in English and Urdu must covers the all aspects of this operation. Numerous operations were also thrown against (TTP), and other Islamist militants groups that reside in that area. This specified operation is proposed to target the spot the al-Qaeda and related groups. Few years back, military forces and government of Pakistan were not able to take any action against these militants, though United States and several western countries pressurize Pakistan to take an action against these evil forces because various terrorist plots their headquarters in North Waziristan.
This specified operation was conducted when the Pakistani government realized that it is useless to talk to TTP on peace as they were continuously attacking on Pakistan's peace. In addition, The Pakistani militant forces also feel insecure when TTP start targeting the military installations. They provoked the Pakistan military by doing a dreadful attack at the Jinnah International Terminal of Karachi Airport, which killed airport security personals. Because of all these terrorist attack, Pakistan had lost his image in the eyes of International world. To show the peaceful sight of Pakistan and bring harmony in Pakistan, it becomes necessary to take a strict charge against these destructive people.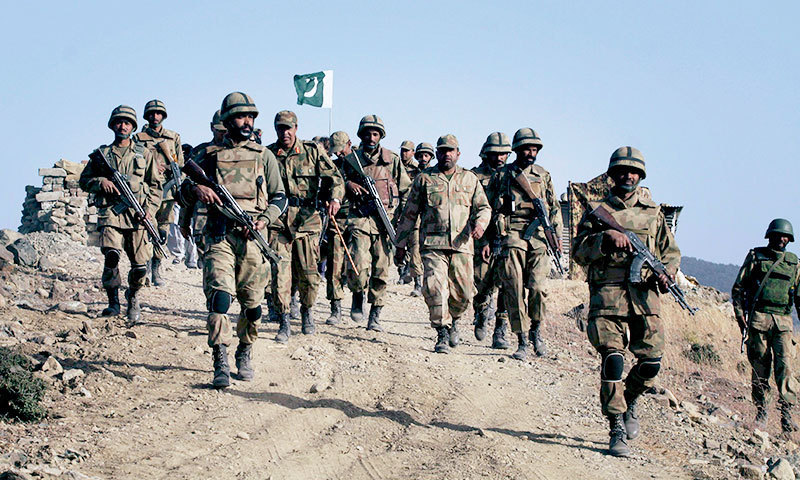 Till now this operation has attained huge success in reducing the terrorism across the Pakistan. It is believed that this operation has broken the backbone of terrorists. Major part of the North Waziristan is now cleared from the terrorists. Through this operation Pakistan army had targeted their hideouts, demolished tons of explosives and weapons. Furthermore, this operation has also brought enough peace and calmness into the cities of Pakistan, but still these terrorism and the associated destructive groups are doing attacks on the sovereignty of Pakistan.
Still a lot of work has to be done to eliminate the financiers of terrorists as well as an action against the proscribed organizations, seminars on foreign funding, hate speeches, sectarian groups and madrasa reforms. It is stated that now Zarb E Azb has entered into the final phase, the war against the terrorism is going to end soon. Now it's time to help the (IDPs), they are seeking the attention of people and the government of Pakistan wants their support. Now they are in the most unsafe position and the government should also take steps to protect them.