Few days will remain for election 2013 and with this PPP Candidate List for Karachi, Larkana, Hyderabad Sindh 2013 had announced from various Constituencies. This Pakistan peoples party PPP Candidate list was announced after authentication from Chairperson and other leaders. This year couple of variation will occur in the roles of tickets distribution. Among these the major one is that a candidate will take party ticket from only one Constituency. A lot of difference will arise on that point but at the end majority goes toward in the favor of this point. If one sees the candidate's lists then majority of tickets holders are big names. Except couple of candidates they all are part of previous Assembly. This province is main strength of PPP so they have not any choice to take risk in this province. Another important thing is that this party always supports their previous workers. This time they done seat adjustment with PMLQ to win this election especially in Punjab and Sindh this step will effective for both parties. It will accept that this time again they prove their strength in this election especially in Sindh.
PPP Candidate List for Karachi, Larkana, Hyderabad Sindh 2013 election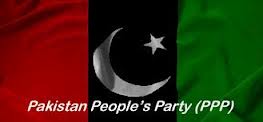 PPP Candidate List for Karachi, Larkana, Hyderabad Sindh 2013 election is given there…
NA-239: Karachi West-cum-Karachi South
Qadir Patel (PPP)
Ishaq Khan (Jamaat-e-Islami)
NA-240: Karachi West-II
Abid Hussain Satti (PPP)
NA-248: Lyari karachi
Shah Jahan Baloch (PPP / Peoples Aman Committee)
NA-250: Clifton karachi
Rashid Hussain Rabbani (PPP)
NA-204: Larkana
Ayaz Soomro
NA-207: Larkana Ratodero
Fryal Talpur (PPP)
Ghinwa Bhutto (PPP Shaheed Bhutto)
Ameer Bux Bhutto (PML-N)
PPP candidates for National Assembly:
NA 204: (Larkana): Ayaz Somro
NA 207: (Kamber Shahdadkot Larkana): Faryal Talpur (sister of President Zardari)
NA 208: (Jacobabad-I): Eijaz Jakhrani
NA 209: Mir Hazar Khan Bajrani
NA 210: (Kashmor): Ehsan ur Rehman Mazari
NA 213: (Shaheed Benazirabad): Azra Fazal Pechoho (sister of President Zardari)
NA 214: (Nawabshah): Syed Ghulam Mustufa Shah
NA 215: (Khairpur-I): Nawab Wasan
NA 216: (Khairpur-II): Sadiq Muhammad
NA 218: Makhdoom Amin Fahim
NA 219: (Hyderabad): Ali Mohammad Sehto
NA 220: (Tando Illahyar): Sagheer Ahmed Qureshi
NA 222: Naveed Qamar
NA 223: Abdul Sattar Bachani
NA 224: (Badin): Sardar Kamal Khan Chang
NA 228: (Umerkot): Yousuf Talpur
NA 229: (Tharparker): Sher Muhammad
NA 230: (Tharparker): Syed noor Muhammad Shah
NA 231: (Jamshoro): Malik Asad Sikander
NA 235: (Sanghar): Shazia Atta Marri (ex-Information Minister Sindh)
NA 255: (Badin): Dr Fahmida Mirza (ex-Speaker National Assembly and wife of Dr Zulfiqar Mirza)
If one sees the previous PPP Candidate List for Karachi and other main cities of Sindh then a lot of question arises on their performance in this election. Although they had done useful work for Pakistan but their success ratio is really less than their failures. They are failed to facilitate the Pakistani peoples with necessary things. Among other problems the major one is that they complete failed to control the prices of routine usage just like oil, sugar and other daily use ages. Another major failure of their government is that they completely failed to control law and order situation in Pakistan. But they all depend on the faith of their worker and their couple of success which they complete in their government.