There are number of problems which exist in Pakistan, among these problem Load shedding is the one major problem of Pakistan. There are several reasons of Load shedding. Here we discussed few of them and then its effect on the Pakistan. In this modern world, electricity has become one of the basic requirements to survive. With the advent of industrialization and development of machinery, the use of electrical appliances has increased. Not only in industries but also in residential areas, electricity is required to run the machinery. Thus, it plays an important role in the economic growth of a country. All the hospitals, factories, miles, cinemas, educational institutions, offices, universities and even the farms are directly depending on electricity in their working.
While all the western countries are heading towards enlightenment, Pakistan is moving back to darkness as it is facing the severe energy crises at the present time. The country that is being tossed in the hands of corrupt and power-hungry political leaders is facing the worst challenges, the majority of which is load shedding. People are pleading in front of the government to provide them with at least the basic necessity of electricity but it appears that government has its own games of policies to play and let the other parties down, which is more important to them that this basic requirement of the citizens. It seems that they do not have any clue to solve this problem.
The energy crises is the result of the increasing demand of electricity with the increase in population and industries but the production rate of electricity remains the same. Thus the shortage of electricity is mainly caused by the gap created between the demand and supply. There are various reasons behind the less production of electricity in Pakistan which include the rising of fuel, lack of new power projects, raising burden of circular debt, poor electricity production power theft, in equal distribution of electricity and nonpayment of electricity bills. All these problems have to solved in order to overcome the severe energy crises in Pakistan.
 Load Shedding in Pakistan Essay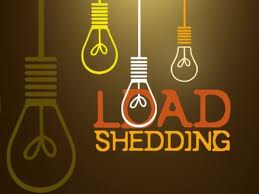 Load Shedding in Pakistan Essay is discussed here with Outlines.
Outlines:
Introduction
Importance of electricity
Energy crisis in Pakistan
Causes of energy crises in Pakistan ways to overcome load shedding in Pakistan
How to increase production of electricity
Conclusion
Major portion of electricity is produced by oil, gas and coal. This method is known as thermal power production. The proper production of energy is very expensive that is not affordable in a country like Pakistan. Pakistan produces much of its electricity by water asnd the water level in dams is low that is effecting the production of electricity. Thus, even in industrial areas there is a short fall electricity.
Keeping in view the complexity of electricity storage, immediate measure should be taken to resolve this issue which include setting up of more dames, closing of offices, markets and marriage hall etc before 8pm, promoting the use of solar energy, electricity theft should be discourage with strict action. If government cannot handle it in depend, it should think of having contrasts with foreign investors. This is short but all aspect of electricity load shedding in Pakistan essay is cover in it.