Choosing The Best Organic Shampoo, In the race of improving the quality of the hair people are damaging their hair as they are using such shampoos which are not just damaging the hair but also causing serious health risk. So this has ultimately diverted the people to the organic and more natural products as it is very significant shift because the organic products are far healthier and risk free than inorganic products.
Components which are being most significant in any shampoo which should be taken under consideration while choosing the best organic shampoo are being described below which will enable the individual to select the best organic shampoo which will have the minimum adverse effect and maximum advantage to the hair.
The Best Organic Shampoo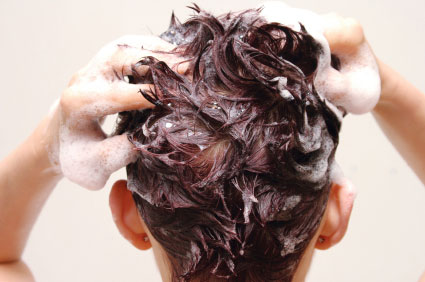 Certification: In many countries including the United States and countries of Europe the organic compounds and ingredients are certified. So according to this certification the organic compounds are being tested and are being maintained according to healthy food standards, so it will not affect adversely on the hair when applied. So while choosing the organic shampoo do make sure that its ingredients are being certified because If they are not certified than it is sure that the shampoo will be having synthetic chemical , pesticides and genetically modified organisms and they would not have been tested on animals before the dispatch so that might endanger your hair.
Chemical Free: The most dangerous component of a hair shampoo is the synthetic chemical which is being used in it; these chemicals are so toxic and dangerous to the health that they might cause cancer. So make one thing sure that the organic shampoo which you are opting for must be free from all such chemicals and hazardous ingredients which include irritants, allergen and reproductive toxins. Although they are being checked in the organic shampoo but still one should make sure that it is according to the healthy standards.
Formulation: It is also one appreciated manner of identifying the best out of the best in the organic shampoos. The organic shampoos have a different formulation as compared with the normal inorganic shampoos. To acquire the best organic shampoo search for the one which is being produced through the method of bio-active cold formulation, which make sure that no of the natural components which are present in the organic shampoo are being affected by the heat which is being produced, this is because the more the natural ingredients will be present in the shampoo more it will be beneficial for the health of the hair so Choose The Best Organic Shampoo.