Pakistan is facing a hard time because of terrorist attacks during 2016. Consequently, the impact of the list of these incidents are very breathtaking and brutal which mainly includes loss of many families, loss of monetary as well as loss of national harmony, peace and dignity. It also effects on economy of this country, as this destroys the image of Pakistani nation in front of international world. This is mainly caused by the poverty issues, highest illiteracy rate and the involvement of international agencies. The whole world is seen united again this biggest issue to defeat terrorism. Government is taking radicals steps to eradicate terrorism from Pakistan. General Raheel Sharif is doing great work to stop them and people are hoping that soon this country will become free from this victim.
This article reviews the bigger and awful terrorist attacks of 2016 in Pakistan. Here is the list of major incidents that happened in this year.
January 13– An immense loss was happened by the blast near the Polio station of Quetta. Minimum 15 people were murdered and numerous people got swear injuries.
January 20– Black day in the history of Pakistan because the terrorist killed the future of Pakistan at the Bacha Khan University. At least 20 people died on the spot and approximately 60 people got were injured.
January 29– A suicide bomber entered into the Cantonment area in Zhob District and blew him at the check-post. Luckily all remain save but 7 people wounded.
February 6– On that date, terrorist suddenly hit the Frontier Corps car due to this, 9 people were died and numerous people got swear injuries.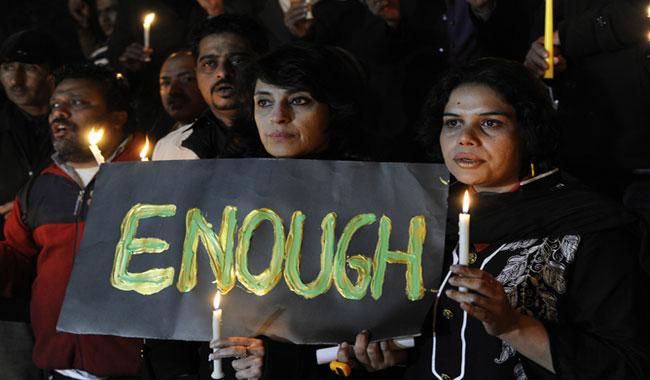 March 7– In 2016, a terrorist attack on March 7 on the local court of Chardasadda District. 3 police constables lose their lives on the spot and 14 others were wounded.
March 16– A suicide bomber did attack on the bus of government employees in Peshawar. 17 people were murdered and 53 people were injured.
March 27– One of the dreadful and horrifying days in the history. A suicide bomber explode a heavy bomb at the entrance of Gulshan-e-Iqbal park and as a result minimum 74 persons were died and approximately 338 people got injuries that includes children's and women's.
 Its not easy for Pakistan that it run on progress path with this kind of terrorist Attacks , we are facing a inner war. Out Army fight bravery so they build hope to end it, they build hope that at end of 2016 this list of incidents must going to its end. They are capable to do this so as nation we believe on them. With this its need that we individually plays a role to build a strong society that produce more education community.