People got very much conscious when they gain weight due to which they go through for many treatments to lose their weight. Most of the people think that dieting is the most effective solution to reduce their weight. There are many other healthy ways to reduce your weight without doing any dieting. So, in order to reduce weight within few days you don't need to do crash diet. Very useful tip in Urdu that how to weight loss without exercise and reducing food: Focus on what not to eat but focus how to eat. Few best ways are shared to lose your weight without getting painful or without doing any dieting.
Eat Less, Chew More

:
Researchers claimed that if you spend time in chew more than you will take fewer calories. As if you chew for a long time then it avoids you from over-eating and during this course brain receive signals that tummy got full. It is also very helpful in digesting the food easily also limits your portion size.
Do Breakfast

:
Don't ever dare to skip your breakfast, no matter how much you are getting late from your workplace. If you skip your breakfast then you feel very much hungry at lunch time which results in over-eating or you may take unhealthy diet. Skipping breakfast reduces the metabolism rate. So don't forget to take breakfast in the next morning as your body went through without food the entire previous night.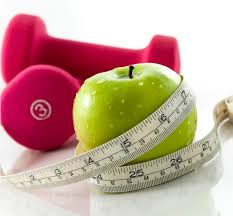 Go for Whole Grains

:
Take whole grains in your regular diet like barley, rice, whole meat and buckwheat. This not only help you reduce your weight effectively but also improve or maintain your cholesterol level as by taking these you take few calories. Now there are many other items of whole grains such as pizza crust, waffles, pasta, muffins and white whole-wheat bread.
Sleep More, Weigh Less

:
Avoid sleep deprivations. It is observed that people who take less sleep than the average sleeping hours will likely to feel hungrier. Moreover, sleep deprivation also makes you uncommonly hungry and in this case you will do over-eating. Hence, it is necessary to take enough sleep to reduce your weight effectively.