Do you think that women education in Pakistan has been surviving in the modern society? Well now you would certainly be unanswerable because this is not the actual truth. It is an undeniable fact that the success of country is not just rest on the men but even on the women as well. Men and women are two wheels of one carriage that have to move shoulder to shoulder for prosperity and success of the country and their life. But this fact is not understood by any single person. Even in the present century there are about 44% men and 36% women who are taking education. Why is such a big difference? According to Holy Prophet saying: "It is the prime duty of men and women to acquire education". Well keeping this blessed verse in mind we would like to mention some of the main reasons for arrival of illiteracy among women.
Women Education In Pakistan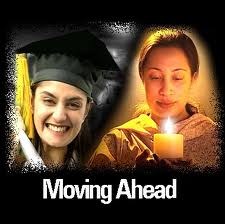 HIGHEST POPULATION RATES:
 These days most especially in the small villages the number of population is getting much increased with every single day. This allow the family holder to just allow the boys to get the education so that they can become the bread earner and lay down the education of women as for them it is useless.
WOMEN JUST AS HOUSE WIFE:
 In almost all the regions it has been noted that people normally think that women are just intended for taking care of the house and the men responsibility is to earn the money. This characteristic even disappoints the illiteracy height for the women.
Additionally, there is also an idiotic concept that women must always be kept prisoner within the four walls of the house because she it is disrespectful for the women to put her step in outside world. This even make the women to feel little discomfort for getting education and hence the percentage of educated women is kept as low as it was in past.
STEPS FOR SURVIVAL OF WOMEN EDUCATION:
For increasing the education level among the women the media can be the main powerful support as they can organize the special campaigns and events.
Some special arrangements must be undertaken so that the women and girls schools may not get burned in the northern areas.
Lastly, in such situations Government should play its important role because it is the women who can even change the downfall Pakistan into better and bright picture of Pakistan.