The topic here we discuss is How to make Ras Malai By Chef Gulzar Hussain. Chef Gulzar is one of the most leading and top chef in Pakistan and his full name is Gulzar Hussain. He was born at date 5th August 1964 in Pakistan and he complete his 10th standard education from is Pacsidal School which is situated at Nazimabad (Karachi) and then he completed his inter from the National College which is situated at North Nazimabad (Karachi).He get his chef training form Japan and after completing his training, he spend 12 years in searching for his job. In Pakistan, he was established their new Thai Sea Food restaurant in Defense phase 2. In this restaurant Gulzar designation is a co-coordinator. After this restaurant, in 2005 he started a morning show on Hum TV. Now he currently work on Masala TV show Live at 9.Here we share with you a yummy recipe Ras Malai cooking by chef Gulzar .He specially loves Bar-B-Que and Sea Food and loved to makes these recipes on his show. He was working as a cooking expert on different channels just like TV ONE, ARY, INDUS, AAJ and MASALA.
How to make Ras Malai By Chef Gulzar Hussain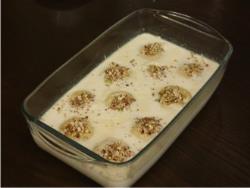 How to make Ras Malai By Chef Gulzar Hussain is given there..
Required time: 30 minutes
Serves: 2-4 people.
Ingredients:
Ingredients 2 cup Powder milk
2 tbsp Self raising flour
1/2 cup Almonds and pistachios
Method:
First of all boil milk in a saucepan and then add in this milk a few drops of kewra essence and khoya .Cook this milk on a low heat. After this take a bowl and add in this bowl milk powder, ghee, self-raising flour and baking powder. Mix all these things together. Take another little bowl and add in it two eggs, beat them in a good way. Add these eggs mixture gradually in to the flour mixture. Take a little flour mixture, shape it into small balls and add these balls very gently in bowling milk. Cook this milk on a low heat until the small balls have expanded and risen to the top of the milk. Now turn off the flame and decorate before serving's.