Now taking a car on rent is major need of every house, although they has option of car or not. In multiple situations a person who has one car also needs to take a car in rent if this single one is busy in someone else. While it's a major necessity of all those that has not their own car, here a list of rent a car in Karachi rates With and without driver is available. This list covers multiple cars of different models as well brand. Rent are varied according to these models as well company, new model cars rates are quite high then previous model car of same model. These listed cars are available with driver, moving towards the option of driver. Initially all cars on rent are available with driver but as business men focus on it then competition is going high and cars are also available on rent without driver. Although this option is available but till number of customer prefer to rent a car that is available with driver. If one understand Tips to to Start Rent a Car Business in Pakistan then its not difficult to start it.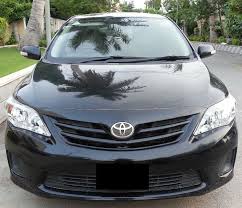 Cultus
Vitz
Toyota Corolla Xli
Honda City
Honda Reborn
Civic
Double Cabin – Hilux
Toyota Parado tz
Toyota Land Cruiser
BMW 5 Series
BMW 7 Series
Mercedes Benz
These Rates are Without Driver by Including Driver 500 Rupees are add in them
These all Rents are for one Day and of 2010 to 2014 model car. As model is update and one take at rent greater than one day then Rent must varied.
There are two benefits of taking rent a car with driver and one loss is also by getting services of a driver. Start from benefits then it's really simple that if one get services of driver then he is responsible to any UN lucky accident so a stress factor is going to its end. Second benefit is that if one is going at long route then it's not an easy task to drive it so by driver this factor is also going away. These are benefits now moving towards the losses then one major loss is that with addition of drive rate is going high and secondly privacy is also disturbed. So both options has own benefits as well loses. In Karachi according to population now multiple rent a car starts working that gives every type of services. A general rent a car in Karachi rates With and without driver that may be change according to condition or model of car.