A very special festival is almost on its way and everyone has almost get start with their shopping, we have these men that have been almost making the plans to start their Eid outfits. These are special moments where every one will prefer to wear only traditional dresses, we have none of the clothing brands that will be designing western dresses for these special collections. Bonanza and Junaid Jamshed JJ are two name who lies among top list of Pakistani brands, especially they are best in new designs of kurta for mens. One can not compare them with any other clothing house, at time of 2016 EID they launch a collection that comprised only these items. These all are graceful articles has some best kind of matching that made them more special. This time a little embroidery work on different stuff makes them just perfect.
 Embellished And Embroidered Kurtas:
You will notice in maximum articles that majority of them have been embroidered on the cuff side, or on the neck collar side, from the front side! Just to give a fancy and formal touch to these men wears, both of these brands have added this embellishment touch into them. This time both of these houses tries to fused kurtas with the little bit of the thread work that will be marked as best for the Eid 2016.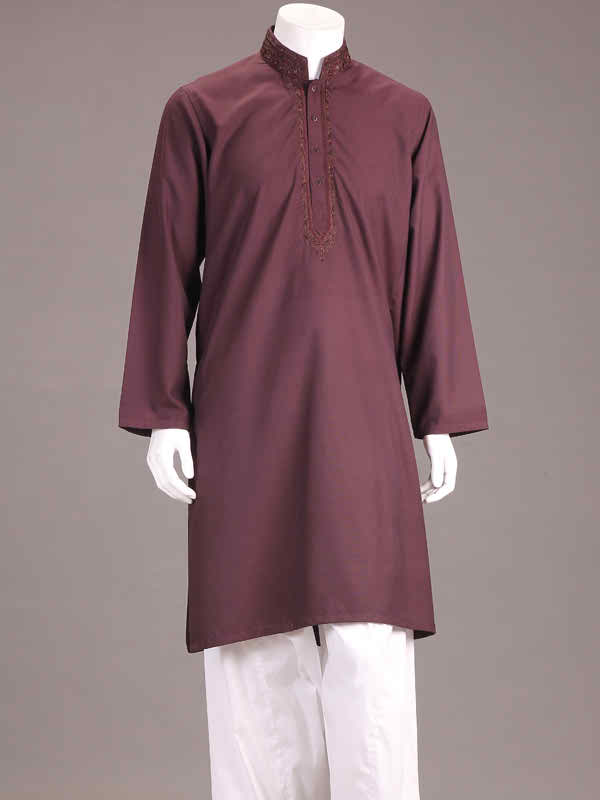 Button Work And Cuff Style Kurtas:
In these articles you will also notice that both of these hubs have come up with this button work, cuff embroidery can also seen, while according to suitability many new colors include light or dark shades as well many other sober color scheming are also include in it. By looking at the gallery, variation can be seen, in each of the picture one will see much of the variety! If some of the men like to have plain shaded, then they can get that from here!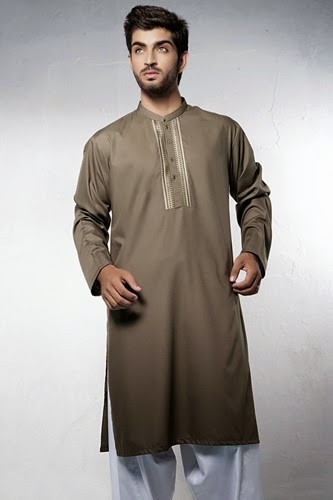 If one like to have embroidered and button work on them then they can also get that from here. This is not first time that new kurta designs are launch by these Pakistani brand Bonanza Junaid Jamshed in 2016. For mens they work on many kind of collection from long time on Eid. Every time they tries to do some best and this time again hope so they raise their reputation through which customers are going more satisfy then last one. So feel pleasure to wear some special outfits.