Best Tips For Weight Loss because Everyone is well aware of the disadvantages of overweight. In today's era, our living style and our eating habits has given boost to diseases that are caused by overweight and fatness. Excess body weight could be a way to various disorders such as fatigue, low energy, poor digestion and a decline in health. The major risk of obesity-related diseases includes heart disease and diabetes. Losing weight is now an immense priority for most people and they are willing to do everything just to lose weight and to be healthy. Natural weight loss methods are gaining popularity and considered safer these days. We will talk about some of the best tips to lose weight. Everyone knows that the key to lose weight is eater less and exercise more. It is very simple to listen but to actually do is really harder. Here are some of the best tips for weight loss that can be really helpful for you in achieving your goal.
Tips For Weight Loss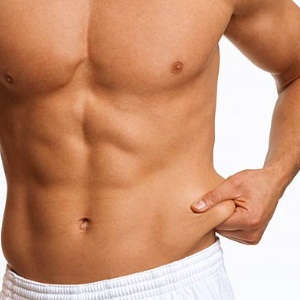 Tip #1: Drinking plenty of water: the first and the easiest way to get rid of excess weight is drink lot of water. It has many plus points like it makes your blood cleaner and makes your skin fresh and glowing. When you will drink water before going to any party or dinner or even lunch then have drink almost 2-3 glass of water so that it can give you a feeling of "full" and you can avoid drinking juices or soft drinks which can increase your intake of calories which ultimately increase you weight. Always try to drink a glass of water before having meal. This makes your digestion faster and gives you a feeling of fullness.
Tip #2: Intake of fruits: The other best tip is to eat lot of fruits with less calories and more water content like water melon, yellow melon, peaches, mango, cherries, and strawberries and there could be many other options too. Try to avoid bananas as they contain bunch of calories.
Tip #3: Eat vegetables: Try to eat vegetables. Most of vegetables contain fewer calories like cucumber, turnip, radish tomatoes. You can make vegetable salads which can be really healthy and help full for you.
Tip #4: Avoid distracting activities while taking meal: Dining while watching television can make you take in 40 percent more calories than usual meal. And texting, driving, or any other distracting activity during a meal can also result in your eating too much.
Tip #5: Try to get rid of unhealthy food associations: Another effort you should make for losing your weight is try to get rid of unhealthy meals like every time you go to the cinema you habitually order large popcorn, ice-cream, large coke, bag of lollies or chocolates before sitting down. Or you can watch your favorite opera without a cup of coffee or chocolate biscuits.  All such meals are contributing to increase your weight.
Tip #6: A half an hour walk after dinner and workout before dinner: A half an hour walk after having dinner can help you to lose weight. This helps to burn your calories and night is the best time to do so. You can also work out before having dinner and then go for healthy fruits and salads and fresh juices rather than commercial juices.
These are all the Best Tips For Weight Loss by using those you can burn your calories and look healthier.