Telenor is one of the biggest telecom companies which is working in Pakistan foe last 10 to 15 years. There are a large number of telenor who are using telenor network and it is because that telenor has one of the low rates and has best network coverage. So for the requirement of new generation like young boys and girls telenor is going to introduce free facebook offer, enjoy free facebook on your mobiles. There are no charges deducted from the telenor company. It is almost free of cost and this offer is only for telenor customers. So according to the requirement this offer will bi activated through some procedure and the procedure of this amazing offer is give below:
How to Activate: To achieve this offer customers should dial *345*921#
All telenor subscribers are eligible for this offer and there are no extra charges or any tax charges for this offer. The bonus and plus point of this offer is that it is unlimited. Person who is using this offer can enjoy free and unlimited facebook access. There is no some special activation mechanism as free face book is by default for each subscriber. This offer is not available for blackberry mobiles. Except blackberry mobiles this offer is available for all mobiles. Free facebook wil be consumed for all facebook applications. Other internet bundle packages will be consumed for any non facebook links.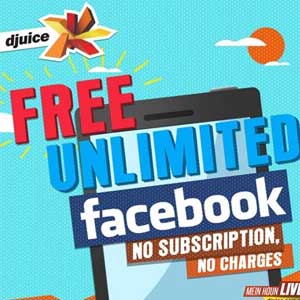 Charges: 
There are no charges of this offer. It is free of cost
What are the applications on which this offer will be used?
Following applications on which this offer will be used are:
One thing should be kept in mind that it is free of cost offer and charges will be only deducted if you will use facebook on proxy browsers like UC browser, Mozilla and dolphin browsers etc. this offer is only for the by default browsers in mobile handsets.