Mobile phone users always need assistance from their respected network services. While helpline number of Telenor, Ufone, Jazz, Zong are functioning for this purpose. Moreover, all networks of this region develop full fledged Centers for their users to get them and ultimately to retain them through basics services of call centers through specific departments. Developing helpline is also having basics purpose to facilitate the customer as much as customers want to. Almost all big names of this sector provides such assistance to their customers in case of any problems so far and its also true that this is much important service to stay in the market.
Every customer wants to ask everything before they use their services so for. Helpline's basics purpose is too gives complete guidance on are key benefits of this service how much it will cost as well as either you are eligible to apply for this service or not. So the customer care center or helpline line is only the source that also helps in a matter that how to subscribe or unsubscribe from that particular service.
Telenor Helpline Number 2023:
Their services to the customers are definitely on the next level, that's why their assistance is also very frequent through Telenor helpline number 2023 for both urban and rural areas users.
After that, customers can easily visit Telenor's official web portal and file complaints online easily because some of the time calls do not connect on customer care number then the user worried.
Jazz Helpline Number:
Users are looking for Jazz Helpline Number about queries against different problems. most of the people are going outside the town and can not go on a jazz franchise then they want help line numbers and solve easily all problems about the network. But now jazz has specified number related IVR and some specific numbers where people can easily talk with a representative.
| | |
| --- | --- |
| CODE | 111 |
| Representative Number | 111 300 300 |
| Email Address | |
Ufone Helpline Number:
Before this facility, if users faced any problem with the network then he went to the customer care center but now Ufone helpline system work across Pakistan. Now, you can contact a representative without any problem.
| | |
| --- | --- |
| Customer Care Code | 333 |
| Representative Number | 0331-1333100 |
| Email Address | |
Zong Helpline Number 2023:
Now people are feeling free of tension after convert on this network because if you are using this network then you can easily guidance queries from the Zong helpline number 2023. Just note down all of these numbers from the table.
| | |
| --- | --- |
| Customer Support | 310 |
| Representative UAN number | (051) 111-222-111 |
| MNP Helpline number | 0314-3334455 |
If you hope information through message then you can type "help" and send it on 310. this service is free of cost no charges and customer center guide through SMS.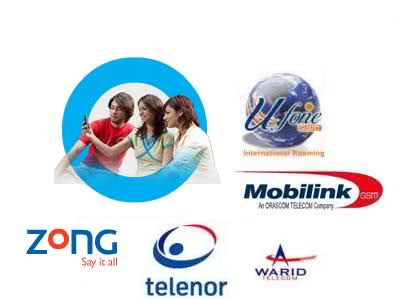 Note: After dial of this number, their are even more options to choose to related info from these helpline contacts.
You can also share your best customer care service experience no matter what kind of services you are currently using like helpline number of Telenor, Ufone, Jazz, Zong. Further, all operators are introducing every possible solution to the customers against every problem that they save their time and prefer their services in such a competition.