Mobile Phone users always needs an assistance o get the full featured of their Mobile network services of Warid, Telenor, Ufone, Jazz, Zong whatever the Mobile network is. For this purpose all Mobiles Phones networks develop an full fledged Customer Care Centers for their Customer to get them and ultimately to retain  them through basics services of Call centers and Customer Care department. Developing Helpline is also having basics purpose to facilitate the customer as much as customers wants to. Almost all network provides such assistance to their customers in case of any problems so far.
Every Customers wants to ask everything before they use their services so for. Helpline Basics  purpose is too gives a complete guidance what are key benefits of this service  how much it will be cost as well as either you are eligible to apply for this service or not. So Customer Care center or Helpline Line is only the source which provides Customers also how ti subscribe or unsubscribe from that particular service.
Helpline Number of Warid, Telenor, Ufone, Jazz, Zong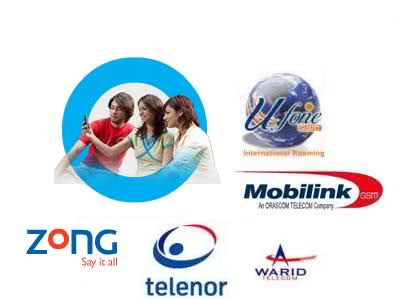 Jazz
24/7 Customer Support (111)
Telenor
Dail 345 from your Telenor Mobile Phone anytime
Ufone
calls to 333 from Ufone prepaid numbers will be charged at Rs. 1.50 + tax per call however charges for speaking to Ufone customer care representative will be reduced from Re.1.00 to Rs.0.75 + tax per call
Warid
Customers can now dial IVR 100 for Rs. 0.25/ – (exclusive of taxes) per call and get all latest promotions updates and activations & deactivation of the Warid Products & Services.
Prepaid Customers will be charged Rs. 0.50/- (exclusive of taxes) per call for dialing Warid Helpline 321 and an additional Rs. 1.50/- (exclusive of taxes) will be charged for connecting to our Customer Service Representative.
Zong
Dail 310 for Helpline from your Mobile Phone against 1 Rupees plus Tax.
http://cmc.zong.com.pk/cmc/CMC.aspx
You can also share your Best Customer Care service experience no matter what kind of services you are currently using like  Warid, Telenor, Ufone, Jazz, Zong.