A list of APC UPS Price in Lahore Karachi Faisalabad Islamabad Pakistan in 2015 brand new available with free Software Manual.  One can option to free download this software on window 7 and then install in your UPS. APC (American Power Conversion) is a company that provides battery replacement and upgraded solutions for in warranty and out of warranty UPS and other artificial power generating products. APC has been working with high profiled products and excellent services in all over the world. With extreme energy crisis in Pakistan, UPS or electricity generator has become a basic necessity of not only industries but also every household in Pakistan. Thus the demand of good quality affordable UPS is also increasing day by day. As summer lasts for more than 8 months in Pakistan, the load shedding of electricity is at its peak in warm weather. Therefore it is better to make some arrangements of artificial power supply for the excessive load shedding in the summer season, before hand thus, it is important for you to have information about the best quality APC UPS in Pakistan for which you have to go through the whole article below with price detail.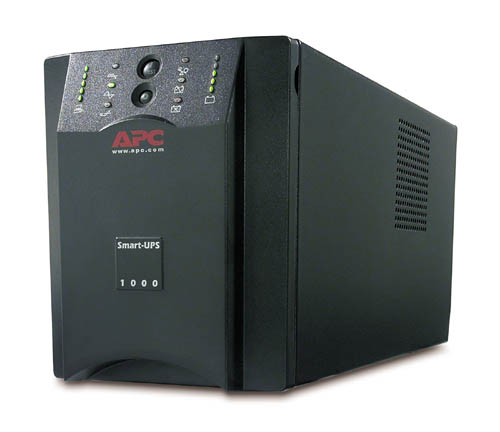 APC 650VA UPS Price in Pakistan: Rs.9200
APC 1.5KVA Price in Pakistan: Rs.52000
APC 1KVA UPS Price in Pakistan: Rs.31000
APC 2.2KVA UPS Price in Pakistan: Rs.80000
APC 3.0KVA UPS Price in Pakistan: Rs.120000
Talking of the availability of APC UPS in Pakistan, you can find three kinds of APC UPS in your country that are as follows.
Computer and Peripheral Back UPS: APC provides battery back UPS for high Performance electronics and computers. These include back UPS Pro and Back UPS.
Network and server: the efficient and high quality APC UPS in Pakistan which has brilliant network power protections from entry level to saleable routine includes
Smart UPS online
Smart UPS
Symmetra
Software Manual APC UPS
Although some local UPS are also available in market in less price. But they are not electrical efficient as well some kind of technical fault must available in majority of locally assembled UPS. This is the reason that in such short period of time this APC  brand lied among top selling UPS company.