A demand of balance share is now allowed through a very simple code. But the technique how to share balance from Zong, Jazz, Telenor, Ufone, Warid is always a tough that arise in the mind, so that one can transfer their balance with their loved ones. So that is why here is all the solution of these matters in a easy way because if you are out of your home and you ran out of balance than what to do if your friend do not know that how to share balance. For this motive every Telecom company in Pakistan offer an easy ways to share balance on their own network from any other number.
There are currently top four to five telecom companies that are working in Pakistan and they all provide this service. The procedure to share balance of these companies are different from each other so here down is the complete list.
How To Share Balance from Zong to Zong?
The company termed it Yaari Load through which you can prove yourself a true friend. But the rumors that one can transfer or share balance from zong to other network are totally fake. This offer support only end to end zong users. So, note down the:
Zong Balance Share Code 2023:
There are two Zong balance share code 2023 and the purpose of second one is to request and the first one is used for transfer. Furthermore, the limit is from 10 Rupees to 200 Rupees through this service. And its necessary that after sending, the 5 rupees will left in the sender account.
| | |
| --- | --- |
| Code to Transfer the Zong Balance is | This is *828# |
| Code to Request for Zong Balance is | Its, *829# |
Note: Five transactions are permitted in a day.
How to Share Jazz Balance?
A good limit of up to 500 Rupees is enabled through this service. But they key thing that you must have knowledge that how to share Jazz to Jazz balance. And this all is also very easy, while the a confirmation message will make it more secure. So, let get the method
Jazz Balance Share Karne ka Tarika:
Again two strings of code are allocate to share balance in Jazz. So, follow the one which you understand and follow easily. Meanwhile, 5 rupees are the charges that will deduct on every sending.
| | |
| --- | --- |
| Jazz Balance Share Code 2023 | Yes, it is *100*Number Like 0300—-*enter amount# |
| Code to Share Balance from Jazz is | *100*<Number start  with 92>* amount# |
Note: 15 Rupees is the minimum amount to send.
How to Share Telenor Balance?
Officials used a Telenor smart share term for this service. And their is option of 10 times that one will get favor from this useful option. A unique code pattern is assign that is again
Telenor to Telenor Balance Share Karne ka Tarika:
From the 20 to the 200 Rupees, balance is able to share through this code. But, must call on their helpline to request that they allow for this special offer.
| | |
| --- | --- |
| Telenor Balance Share Code  | Just, *1*1*Phone number like 923xxxxxxxxx*Amount# |
| Charges: 6 Rupees | And the press 1 to make sure that it's you to share |
How to Share Ufone to Ufone Balance?
Overall the operation is same to share U to ufone balance. The only difference is the code that is particular of this company. And their charges are minimum that are about 3.5 Rupees. Meanwhile, their limit is 600 Rupees that is also the handsome. Furthermore, the
| | |
| --- | --- |
| Ufone Balance Share Code | It *828*Phone Number*Rupees how much Share# |
| Charges: 3.5 Rupees | Then Enter 1 for verification |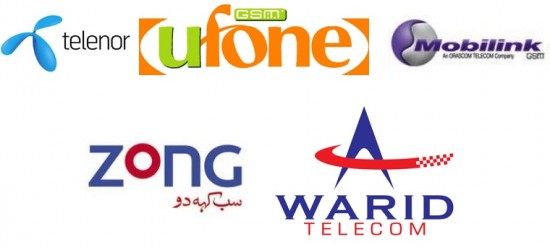 How to Share Balance from Warid to Jazz Or Warid?
After the merger, the new processing of balance share from Warid to Jazz or else in between the warid is bit confused. In past, 1414 was the Warid balance share code and surely it changed now.  
Imp Question:
Can we Share Balance from Zong, Jazz, Telenor, Ufone to Other network?
No, we repeat a point again that to other net work, their is not a single way that how to share balance from Zong, Jazz, Telenor, Ufone or else from Warid; so its not practicable. So these all are false report that very few of the sites may guide. This services is only applicable on the same type of net work.