In this article we will mention another most prominent achievement of Kingston as Kingston introduces data traveler USB 3.0. We are sure that all the Kingston users would be tremendous happy with this news. Kingston is one of the top leading and famous brand in the whole world. This company brand offers the customers with the USB that are filled with many exciting salient features. Such USB allows the users to download maximum quantity of movies, filed, folders and documents and as such things as you want. It would not be wrong to say that Kingston has surely made a person life much easier and effortless without any doubt. Now coming back to the topic itself, Kingston has yet again arrive for its customers with the new and latest data traveler USB 3.0. This model has been just intended for making the Kingston Data Traveler convenience much smarter and catchier for the people.
Kingston Introduces Data Traveler USB 3.0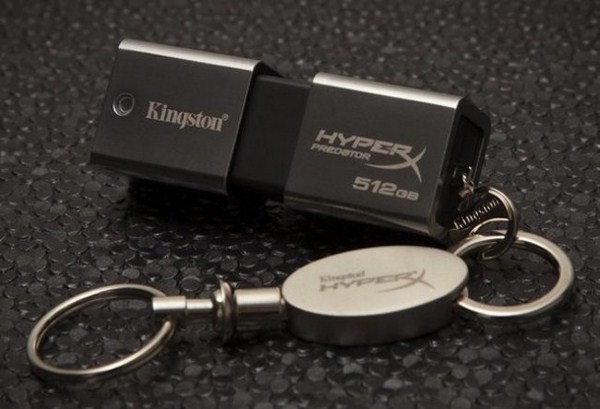 DATA TRAVELER USB 3.0 STRUCTURE:
This new Data Traveler 3.0 has been all gained the motivation and complete inspiration from Data Traveler HyperX Predator 3.0. The body of the USB has been offered with the solid metal texture and finishing has been given by matte.
FEATURES OF USB 3.0:
According to the owner of Kingston it had been revealed that this chip has been offered with much strong and durable structure as the chip and all the memory stored will be remained saved inside the chip even if falls down on floor and gets break. The reading speed of USB 3.0 is offered with 150MB while writing speed is travelling at the height of 70MB. Data Traveler USB 3.0 is accessible in two types as one is 32GB and second is 64GB. At this point we would like to mention for the readers that if they will make the use of USB 3.0 for port 2.0 then the reading speed will be 40MB while the writing speed will be 20MB and this actually clarifies that how convenient and useful this new USB has been in reality.
At this detailed discussion we can figure out the fact that just like all the creativities and inventions of Kingston, this Data Traveler 3.0 will also offer much handiness and easiness to the users to the greater extent. We would suggest all the people that if they want to make their technology world easier and effortless then they must use this new USB 3.0 now.