As we all know that just like brides itself the grooms are also much conscious in searching for the grooming tips for grooms. As the brides wishes to make their wedding day as memorable and special then in the same there are many things that have to be kept in mind before making the choice of many beauty tip. Well all such men who are planning to be the future groom very soon they must read this article because in this article we are going to discuss some of the eminent and vital tips that would help the groom in turning himself as smart and well turned out on his marriage ceremony.
Grooming Tips For Grooms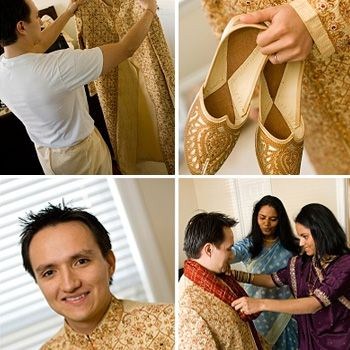 On the first height we have the process of manicure and pedicure. This procedure is marked to be one of the most imperative ones for cleanliness of the grooms. Most of the men feel that by making the use of such methods will make them include within the third sex category but that's not true any longer because hands and feet cleanliness is much important for making yourself groomed up and much ideal for others.
Next we have the stage of hair cutting. This is also one of the most vital steps that should be carried out by all the grooms. Always make sure one thing that you should make the choice of doing the haircut just one day before the wedding so that it may come across as fresh looking and smartly highlight your personality as well. Go for the simple haircut and never favor making the spikes on the wedding because as much you look simple the more it will enhances your personality stand.
Further, trimming and shaving is also much important for the groom because finally the shaving will give away the complete look to the groom. This is one of such methods that have to be carried out no matter whether you are a groom of your wedding or you are going to attend any wedding ceremony.
Last but the most significant step would be in making the use of perfume that has been captured with the nice looking and catchy fragrance smell. This will even gives a nice impression over other people.
Well these were some of the main tips for grooms that would fill up their character as much elegant and well turned out for others.