Now Samsung Smartwatch launched on 4 September 2013. This time again Samsung step forward in the launching a device that is quite advance in latest technology. This technology is quite from a period of time and almost total top companies' launches these types of smart watch. These types of watches are quite syncing content from mobile. Although still a lot of work is remain in this technology but it's a good initiative that shows that everyone is busy for something new and most important something best. Now an official of Samsung said that now they decide the exact date for its launching that is 4 September so all those persons that waiting for this watch tight their belts because after a period of time they use it.
Samsung Smartwatch launched on 4 September 2013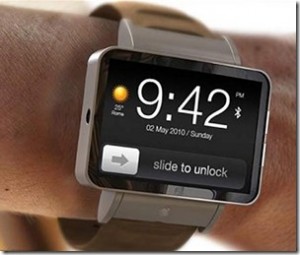 Within days Samsung also going to launch NOTE III that is also a lovely machine. It's not false to say it an advance mini laptop with best speed and maximum specification. After success of NOTE II this is one advance machine that is quite better than previous one. While on 4 September is specified with Samsung Smartwatch that must launch at that specific date. Although officials also accept that it's not advance one because now in market those Smartwatch are also available that are quite flexible. In this watch is not flexible but its specification are better than those ones. She claimed that if they get better response then in close future they launch another smartwatch that is quite better and advance from this one. But till all Samsung users are quite happy that they see this advance technology in their favorite company. Further details of this Samsung Smartwatch are updated here on this page as it will officially launch on 4 September 2013.