The process that how to How to Convert Jazz Sim, Number to Ufone, Warid, Zong and Telenor Network is given there? In common this is called MNP booking to other network as given above. This switch of Jazz to other networks is not difficult but the process of conversion of these sims to other networks is different from each other. It's your own interest to select network according to usage and in past it's not possible to user to switch one network to another. After collaboration of whole networks they decide to allow one network to other one. Procedures of these conversions of networks are given as below.
Conversion of Jazz Number to Ufone:
There are two methods to convert number from Jazz to Ufone that discussed as below:
First method is that one just need to visit nearest franchise and request for conversion of network. They need some basic requirement original CNIC, its photocopy and the original SIM of the network and after fulfilling their requirements they need time and within that specific period of time they must covert your connection.
According to second method one submits their request to helpline number of Ufone that is probably 033 1236 1236. They advise you to follow some instructions one just need to revise these instructions and within period of time sim will transferred to other network.
Third case is if one want to transfer sim to some related person then one need must visit franchise and need authority letter of the registered related person.
Conversion of Jazz Number to Warid:
For this conversion almost method is same another easy method is also announced that is given as below.
Warid give opportunity that now through online one can convert their network. To visit official place from where one can convert their connection.
Just send MNP to 667 &
Forward 667 SMS response to 76321
Further one can also convert their network by visit related franchise. They need basic documents and convert your connection.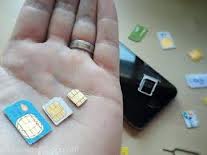 Conversion of Jazz Number to Zong:
Zong also give opportunity to covert sim through online as well as by visiting nearest franchise. Click here to visit a place from where one can transfer their network.
Dear Customer to switch to Zong Send MNP to 667 and on receiving the response forward SMS to 76313
Conversion of Jazz Number to Telenor:
For conversion to Telenor it's necessary to visit franchise. They again need basic documentation from customer end and within specific period of time they convert network to Telenor. A conformational message is send at your mobile number when number will convert.