PTI and MQM are going ahead for the elections in the year of 2015. If we have a look on previous Elections, Muttahida Qaumia Moment (MQM) has always won the elections organized in the National Assembly in the Azizabad (NA-246). Now By Election NA 246 Karachi Result Votes Kanwar Naveed MQM vs Imran Ismail PTI is awaited by every one. The people are exhilarated to see that who will be the party to get seats from NA 246 Karachi.
Imran Ismail is the new candidate of Pakistan Tehreek-e-Insaaf who will be competing from Karachi against MQM candidate Kanwar Naveed Jamil in NA 246. There is a aggression of MQM for PTI because it is the opponent party of them to compete in the elections. The Leader of MQM- Altaf Hussain has given many threats to PTI in his many speeches. Altaf Hussain is afraid to lose the seat from NA 246 that is why he is getting tensed about this. So if you want to get the result of MQM and PTI from NA 246 you have to keep visiting this site. Soon the elections are going to held on the date of 23rd April, 2015.
Click to get Results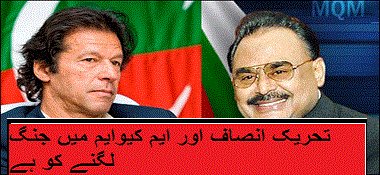 The NA-246 lies in Karachi, Azizabad area, last month Nabeel Gabol resigned fro his seat and the seat is vacant now. For that vacant seat now the elections are going to be held. The areas which National Assembly covers are FB area, Moosa Colony, Bhangoria Goth, Liaqutabad No 4, 9, 10 and Kareemabad. As the MQM chief Altaf Hussain has nominated Nazim Kanwar Naveed Jameel as the Party Candidates for NA-246. He was previously also the member of the National and Provisional Assemblies. On the other hand the PTI chairman Imran Khan has nominated one of its founding member Imran Ismail as its candidate for seats. The career of Ismail was started in the year of 1992 and later he played a great role for collecting funds for the trust by organizing a mega Campaign.