The topic here one discuss is that How to Root & Install CWM Recovery for QMobiles Noir Quatro Z3. Various people those are the users of the Q Mobiles and especially the Q Mobile Noir Quatro Z3 do face various issues and problems while they set up for rooting their mobile device. The Root Process which we are going to mention here is quite simple and convenient for the users. This will enable to install custom ROMs in your phone and enjoy most of it. Before you put on the start to the below mentioned process make one thing clear that in some cases the process can go wrong, as our responses and our experts have approved and suggested this process but still in any unwanted mishap the administration of the website and its team will not be responsible for any damage or loss to the handset, so before starting make this thing sure that the user will be whole sole responsible for all the upcoming consequences.
You just need to Take care of few things while applying this method. Make sure you take following precautions;
The very first precaution which is prescribed while starting the rooting process is to make sure your phone is more than 60 percent charged.
Secondly do make sure your phone's drivers are completely installed in your PC, To find more help about this Read our post about driver
And the final precaution which should be taken under consideration is to ensure that you have checked USB DEBUGGING box in developer's settings to find more about developer's options.
How to Root & Install CWM Recovery for QMobiles Noir Quatro Z3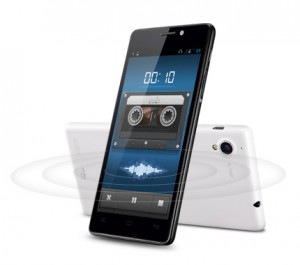 How to start the process of rooting?
Few things you need to download first are
Download and install Drivers for window before you begin the process. You can use official suite of Q mobile Noir Quatro Z3 to install drivers for your phone in your PC.
Download Root package and extract it on desktop. Remember the name of folder in which you have extracted these files.
The Rooting Process Tutorial;
Connect your phone to PC via USB Cable.
Go to the folder where you have kept the extracted files on desktop and find a file with name of "RUN.BAT". Double click it to run it.
A CMD window will open asking you to enter a choice. You should enter "1″ and then press Enter. Wait for the process to finish. After that your phone will reboot automatically.
Enjoy your Rooted Q mobile Noir Quatro Z3.