Pakistan Telecommunication Company Limited provides their customers telephones and internet services and considers the backbone of the other telecommunication corporation along with Telenor and China Mobile. PTCL provides EVO 3G wireless internet connection and from here you can find out How to Share PTCL EVO Internet Connection a Complete Tutorial.You can easily share your PTCL EVO 3G 3.1 and PTCL EVO 3G Nitro9.3 without any other hardware
. For this purpose, you can follow a simple process step by step. You required some important thing such as PC with NIC/LAN Card and PTCL EVO 3G and arrange some settings to share EVO internet connection from USB.Beside this, you can also share other wireless internet connection through this process.
How To Share PTCL EVO Internet Connection
You can share PTCL EVO internet connection through this simple process
Step one:
Connect computer A with the help of LAN cable along with computer A to the internet using your PTCL EVO USB.After this double click on the EVO connection adaptor and select the (Advance) option, Allow other neiwork users to connect through this computer internet connection.
All these settings use computer A
IP Adress:192.168.0.1
Subnet Mask:255.255.255.0
Computer B,C,D
Connect all these computers through auto configure LAN.
computer B
IP Adress:192.168.0.2
Subnet Mask:255.255.255.0
Computer C
IP Adress:192.168.0.2
Subnet Mask:255.255.255.0
Computer X
IP Adress:192.168.0.X
Subnet Mask:255.255.255.0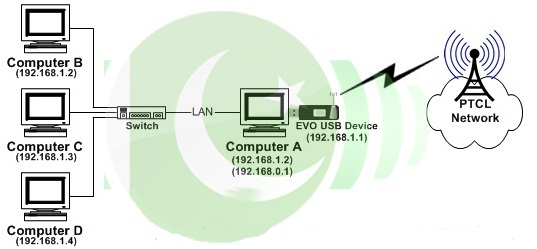 Now open the control pannel and open network connection.After this click on small office network in the network connections.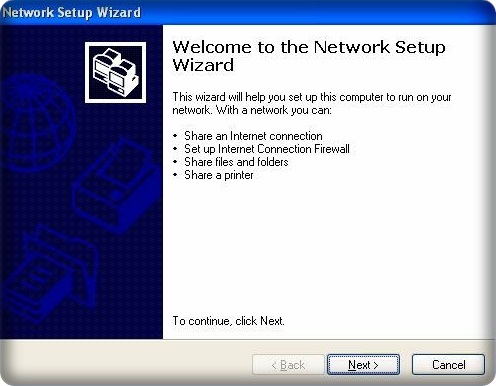 CLICK NEXT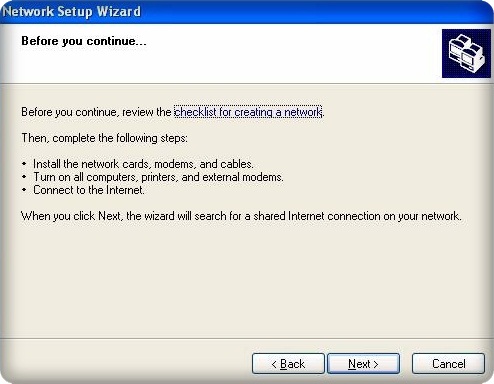 CLICK NEXT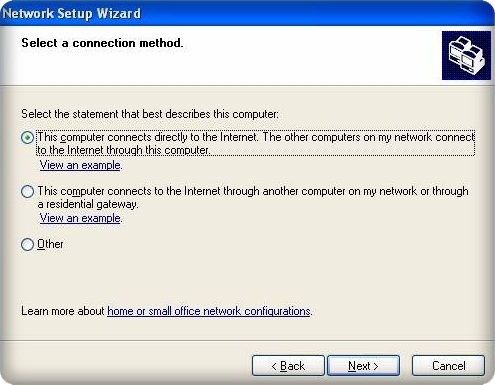 Select, This computer connects directly to the connect .The computers on my network connect to the internet through this computer and click Next option.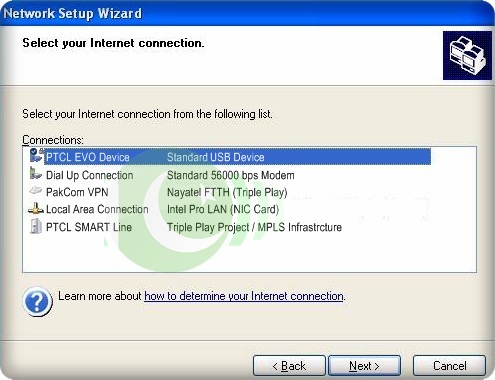 Select your Internet connection from the list and click Next option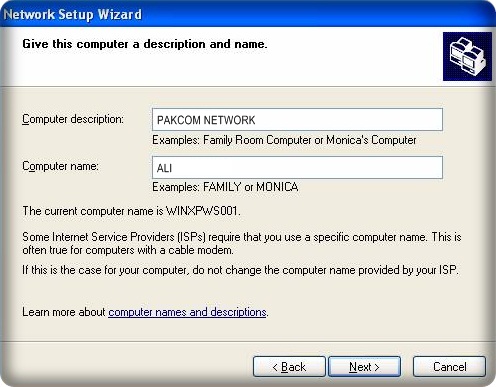 Enter a Computer Description and click Next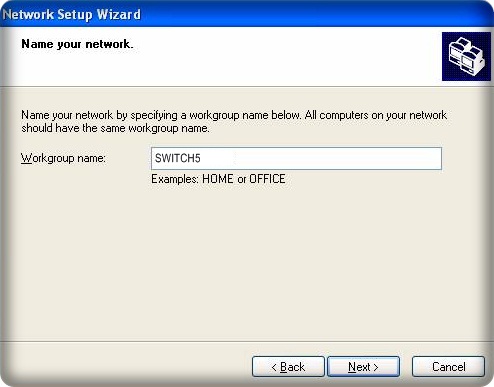 Enter your workgroup name and click Next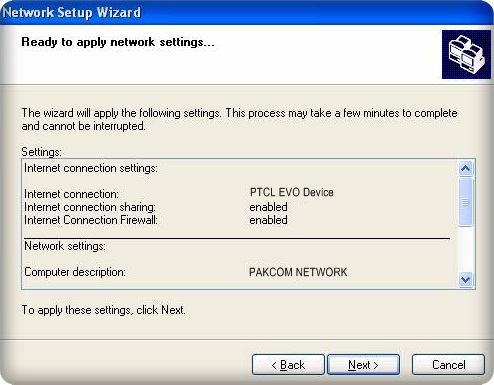 Click Next to setup your connection.
You can also organize the internet connection sharing with the help of right clicking on your internet connection and select properties.After this click on Advanced tab observe the other network users connect this process than click OK.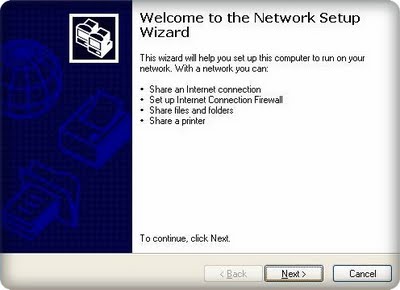 CLICK NEXT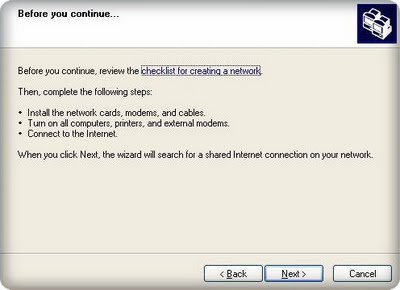 CLICK NEXT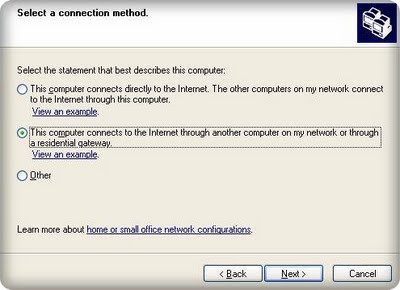 Choose "This computer connects to the internet through another computer on my network or a residential gateway' and click Next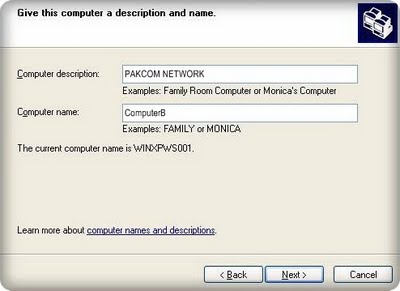 Describe your computer and click Next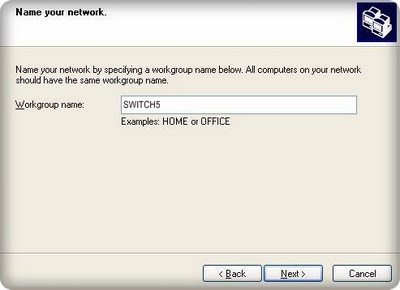 Enter the name of your network. Click Next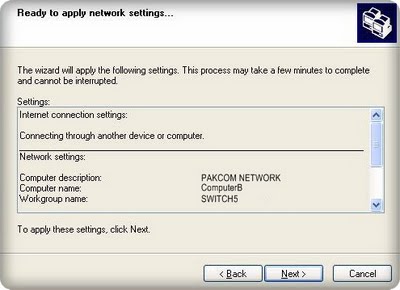 The wizard will complete, click Finish and Enjoy.
According to my opinion internet connection sharing is very hard and you cannot change its initial static IP addresses.It gives your LAN connection an IP of 192.168.0.1 and then other costumes on your network receive 192.168.0.x addresses.