Do you want to find HP vs Dell Whose Battery Timing, Life is best then from here you can get enough information that will decide that which laptop has best battery timing. This is one real experience that will discuss here on this page. Majority of laptops users prefer to get laptops among these companies, there are several reasons behind this liking. But major reason of this liking is that both companies try to provide best specification in affordable price.  Another important thing is that every latest model of both laptops is easily available on your nearest laptops shop. The targeted market of both laptop companies is to provide machine on door step. So this thing is also attract laptop users towards itself. Moving towards the battery timing of these laptops then it will change with the life of machine.
HP vs Dell Whose Battery Timing, Life is Best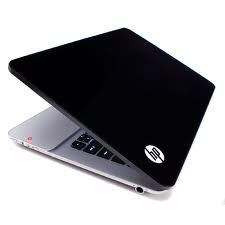 Few Brand New Long Battery Life Laptops Models:
HP EliteBook 2570p
Dell Latitude E6430
Dell XPS 12 (2013)
Dell Inspiron 14R (2013)
If one sees the battery timing of brand new laptops then battery timing of Dell is quite better then brand new HP laptops. But this difference will quite reverse as life of laptop will going higher. Dell laptop battery timing going down sharply with respect to HP. So it's a big misunderstanding that is available at time of purchasing of machine. Battery timing with passage of laptop life is too much important then brand new laptop. So according to mine prediction HP laptop is best one in long lasting battery life.Further choice of laptop user is also too much important that in which he will interested. It will also too much important that one must have the personal experience about battery life of these laptops. One can share their personal experience in below comment sections that will helpful for all new buyer.